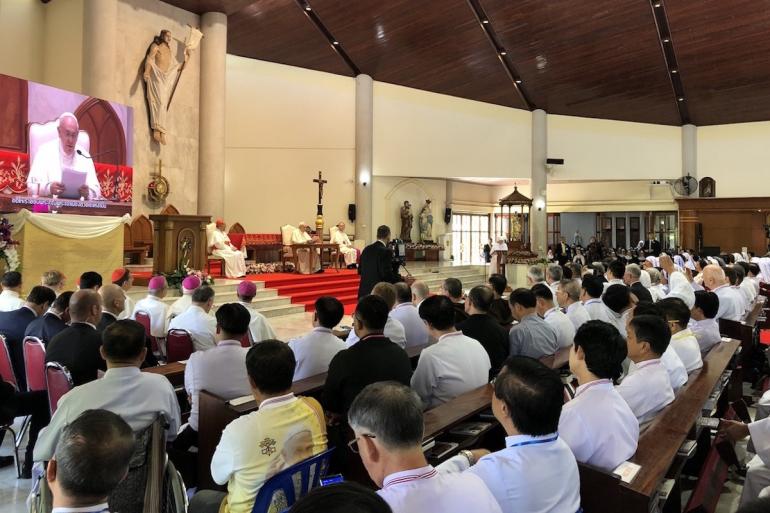 Catholic Church leaders in Thailand are preparing for their "synodal process" as a response to the call of Pope Francis to help shape a new way of articulating the Church's mission of evangelization.
Cardinal Francis Xavier Kriengsak Kovithavanij of Bangkok announced that the archdiocese will start next month the first phase of the process that will involve consultation meetings and reflection sessions.
He said an online "pre-synodal" gathering will later be held to come up with proposals to be submitted to the Catholic Bishops' Conference of Thailand.
Cardinal Kriengsak made the announcement following the orientation meeting on Sept. 8 ahead of the forthcoming synod at the diocesan level.
The cardinal explained that the 2023 synod of bishops in the Vatican will be different from previous meetings because it will involve the whole Church through a process of "listening and discernment."
The 2023 synod will have to go through the "diocesan," "national," and "continental" phases before culminating in the "universal Church phase" in Rome in October 2023.
Cardinal Kriengsak said Thailand's Catholic bishops will have to undergo a "period of discernment" on the proposition it will receive from dioceses before coming up with a document that will be submitted to the Vatican. - LiCAS.news