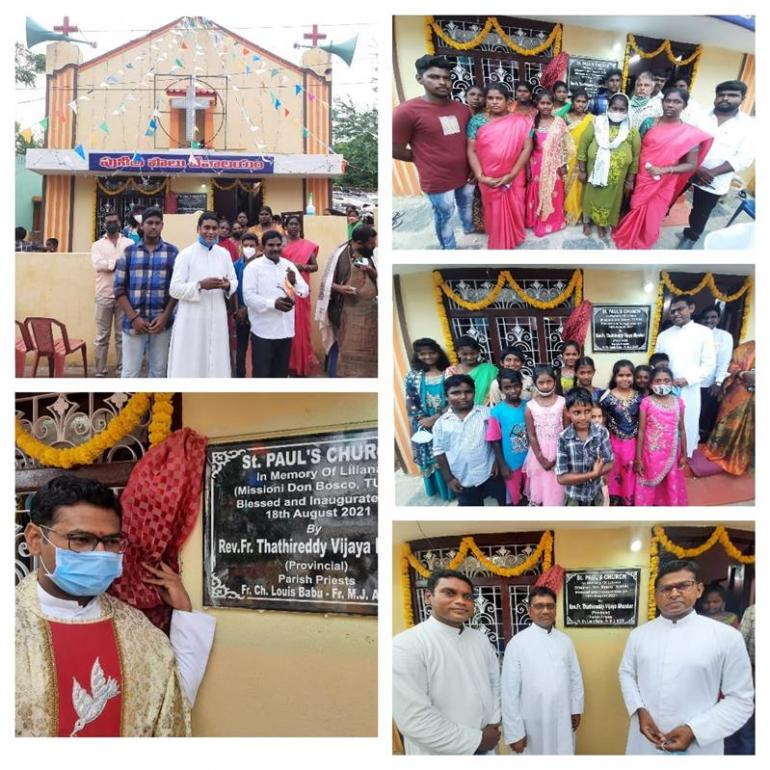 The Risen Christ Church in Bosco Ashram, Ponnur, in Andhra Pradesh, celebrated its silver jubilee on August 18 with a gathering of priests, religious sisters, and the faithful from various sub-stations.
"Let us keep up and be an example of our faith that is handed over by our ancestors, and be true children of Christ," said Father Thathireddy Vijaya Bhaskar, SDB, provincial superior of the Salesian congregation in Hyderabad, during the celebration of the Mass.
Two catechists — Dara Maria Joji and Puli Rambabu — were honored for their services in the past 25 years.
A new chapel was later blessed by Father Vijaya Bhasker and Father Bellamkonda Sudhakar, director of Bosco Seva Kendra.
The chapel is dedicated to St Paul, the Apostle, and is supported by Missioni Don Bosco in Turin. - Frank Krishner / RVA news