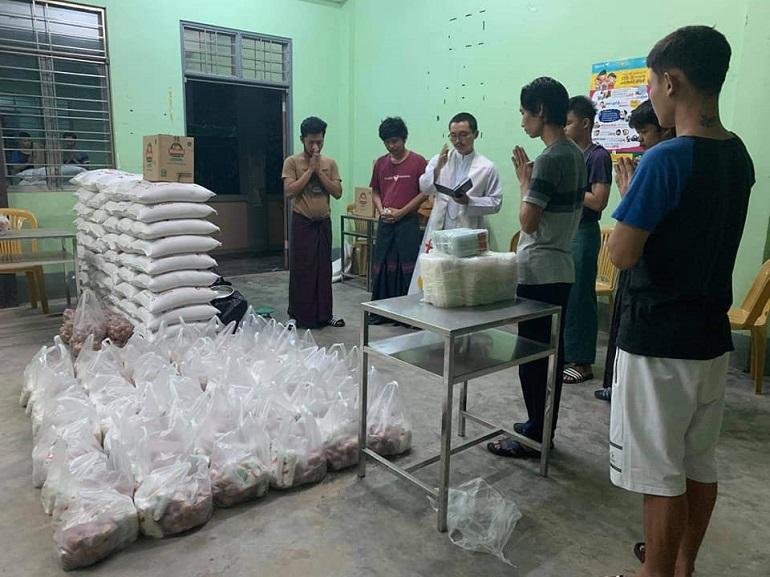 The Cathedral parish in the Diocese of Pathein in Myanmar distributed food supplies — rice, onions, oil, salt, eggs — to poor parishioners on August 22.
The distribution of food aid was done to honor the memory of Bishop John Hsane Hgyi who died last month.
"This is a difficult time not only for the Catholic faithful but for most people in the city," said Father Robert Nyan Lin, assistant parish priest who offered prayers before the food distribution program.
"When our bishop was alive, he used to ask for donations and contributed food to the needy," said the priest, adding that they did the activity to mark one month after the prelate's death.
"Now is a good time to do charitable work because there are many people who are in difficult situation," said Father Nyan Lin.In the city of Pathein alone, over 800 people died due to the latest surge in COVID-19 cases in the past month. - Raymond Kyaw Aung / RVA News