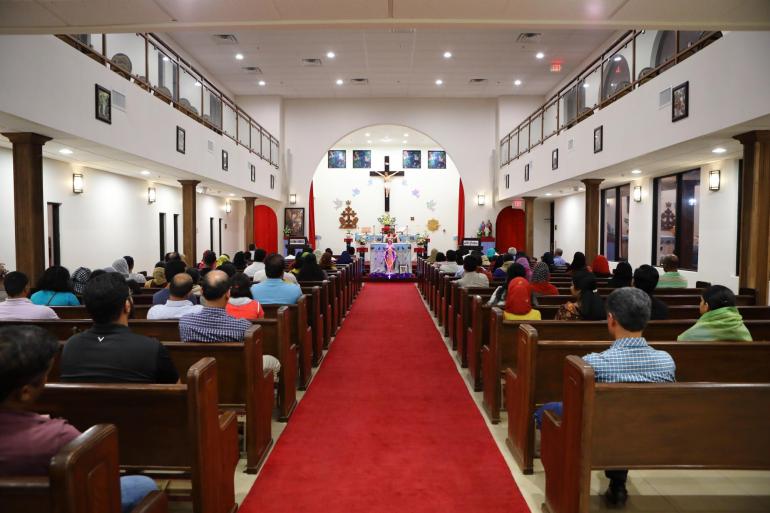 The Syro-Malabar Catholic diocese in Kerala state has announced a family welfare scheme that offers financial assistance to couples who have five or more children.
The Diocese of Palai offers the INR1,500 assistance to couples who were married after 2000.
Women with three children will be entitled to free pre- and post-natal care in Church-run hospital while the fourth or subsequent child will have access to scholarships.
The scheme was announced as part of the "Year of the Family" celebrations of the Syro-Malabar Church amid heated debates over a proposed population control legislation of the government that seeks to penalize couple who hav more than two children.
Father Joseph Kuttiankal, director of the family apostolate of the diocese, said the scheme aims to help large families, especially in the post-COVID-19 scenario.
The diocese is yet to ascertain the actual number of families eligible for the scheme.
Father Kuttiankal said young families with only one member earning are the most vulnerable.
The diocese's move has evoked reactions from the public, calling it a deliberate attempt to increase the Christian population and destabilize the country. 
A pastoral letter issued by the Changanacherry archdiocese in 2019 noted that the Christian population of Kerala has dwindled over the years, creating an "alarming situation" for the community.
"During the formation of Kerala, Christians were the second-largest community in the state. But now, the community is only 18.38 percent of the state's total population," read the letter issued by Archbishop Joseph Perumthottam of Changanacherry. - Frank Krishner / RVA News