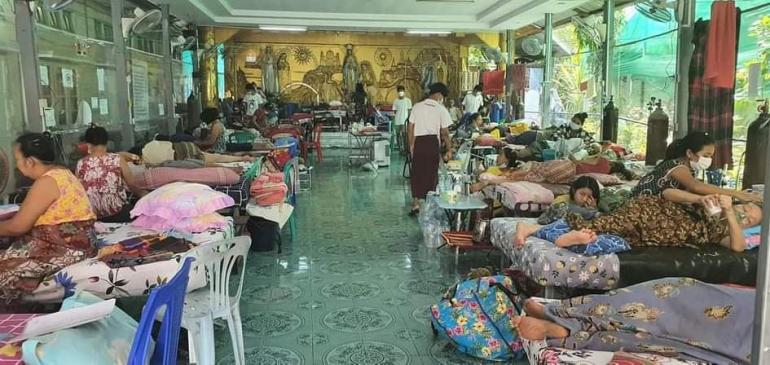 A parish church in Myanmar has been converted into a COVID-19 treatment center to augment public and private hospitals that have been inundated with patients in recent weeks.
With the help of a Dutch NGO, the Epiphany Parish Church in Khawe Chan in the Archdiocese of Yangon has been transformed into a quarantine and treatment facility.
Parish priest Marcian Thet Kyaw said that instead of closing the doors of the church during the pandemic, "we do what we can do to help the needy people."
The priest it has been more than a month already since the church opened as a COVID-19 facility with more than 30 doctors, nurses, and volunteers. 
"I know the suffering of the people because I was also a survivor of COVID-19," said Father Thet Kyaw.
The center started by hosting 20 people who were quarantined in the church. Later on, it became an oxygen treatment center for patients in need.
The priest said that when he opened the center, there were lots of support. Later, medicines became difficult to buy, and very expensive, he said. The operation of the center encountered several challenges, including lack of funds, power outages, among others. But the parishioners persisted.
"Thanks be to God, things are going well so far," said Father Thet Kyaw. - Pinky Pinky / RVA Myanmar