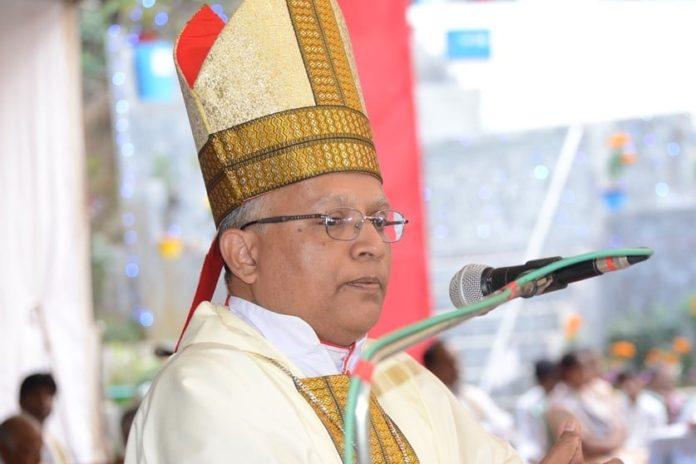 Pope Francis has named Bishop Lawrence Subrata Howlader as new archbishop of Chittagong Metropolitan in Bangladesh on Feb. 19, 2021.
Bishop Howlader has been the bishop of the Barisal, Bangladesh, since 2016. 
From 2009 to 2016 he was auxiliary bishop of Chittagong, officially known as Chattogram since 2018.
The Archdiocese of Chittagong has no archbishop since the death of Archbishop Moses M. Costa in July last year.
Bishop Howlader, who was born on Sept. 11, 1965, in Nobogram, Barisal, was ordained priest on Dec. 31, 1994, and was consecrated as auxiliary bishop of Chittagong on July 3, 2009. 
Bishop Howlader has been chairman of the Episcopal Commission for Youth and Clergy and Religious and the Catholic Bishops' Conference of Bangladesh.
He studied Philosophy and Theology at the Holy Spirit Major Seminary in Dhaka and later obtained a Master degree in Psychology from the Gregorian University in Rome. 
The juridical territory of Chattogram diocese is spread over nine civil districts, namely: Chandpur, Luxmipur, Noakhali, Feni, Chattogram, Khagrachori, Rangamati, Bandarban and Cox's Bazar.
In these districts, there are 11 parishes and five sub-parishes of Catholic Christians. 
From the historical and socio-economic perspective, Chattogram is very much important in the country. The Christian faith first arrived in Chattogram in 1518 with Portuguese traders. 
In the 1600, the first churches were built in Patherghata, Jamalkhan, and Diang under Karnaphuli Upazilla. 
The first Catholic priest who arrived in Chattogram was Father Francesco Fernandez, a Jesuit, who was later tortured and killed by the Arakanese. 
In 1845, Chattogram became the seat of "Eastern Bengal Vicariate" and served the greater eastern Bengal being the main center of Catholic Christians. Later, the seat is transferred to Dhaka. 
Chattogram was elevated as diocese in 1927, covering a vast area from present Barishal Diocese and some parts of India and Myanmar. 
Chattogram, which has about 40,600 Catholics, was raised to the status of archdiocese in 2017. - Nikhil Gomez / RVA News