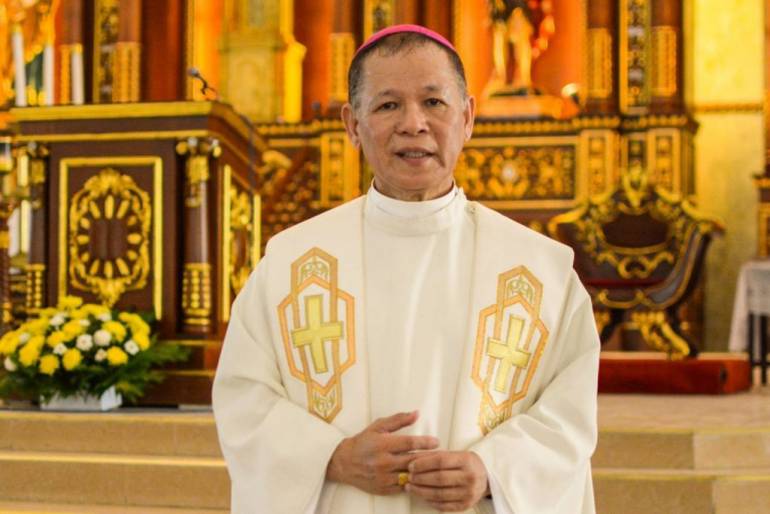 Pope Francis appointed Cardinal Jose F. Advincula of the Archdiocese of Capiz in the central Philippines as the new archbishop of Manila.
The Vatican made the announcement in Rome on Thursday, March 25, at 7 p.m. (Manila time).
The bells of the Manila Cathedral in the old walled city of Intramuros tolled in celebration following the announcement.
The Archdiocese of Manila has been left "sede vacante" after Cardinal Luis Antonio Tagle assumed his post as Prefect of the Congregation for the Evangelization of Peoples in Rome in February last year.
Born on March 30, 1952, in Capiz, Cardinal Advincula was ordained priest in 1976. He was appointed bishop of San Carlos in 2001 and archbishop of Capiz in 2011.
In October 2020, Pope Francis name the prelate of Capiz a cardinal, the ninth in the Philippines following Cardinals Orlando Quevedo, Tagle, Gaudencio Rosales, Jose Sanchez, Ricardo Vidal, Jaime Sin, Julio Rosales, and Rufino Santos.
Human rights advocate
After his installation last year, Cardinal Advincula was quoted in media interviews as saying that protecting human rights is not optional for the Catholic Church.
"The Church has to see to it that the human dignity and the human rights of the people are respected," he said in an interview released by Vatican News.
"Poverty is one of the reasons why we have social problems," said Cardinal Advincula, adding that "education is the way to develop the people so that they can earn more in order to live a more decent life."
The 69-year prelate has been the second Filipino named by Pope Francis as cardinal after Cardinal Orlando Quevedo, the 81-year-old archbishop emeritus of Cotabato.
Coming from a lesser-known diocese, Cardinal Advincula admitted he was surprised by his appointment to the College of Cardinals.
"This might be a way the Holy Father wants to convey to the people the presence of the Church in the peripheries," he said.
"I always thought that the Church has to be closer to the people, especially those that are in the peripheries," he added. - Joe Torres / LiCAS.news/RVA News