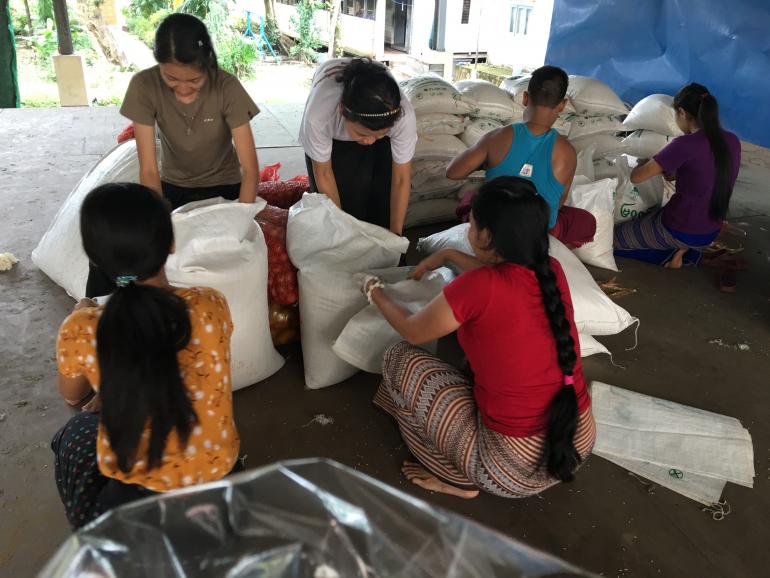 The Society of Saint Vincent de Paul distributed relief goods and financial assistance to needy families in the parish of St. Peter and Paul in the Archdiocese of Yangon this week.
At least 200 families received cash assistance, rice and oil. The society, in cooperation with the parish, ensures that even non-Catholics receive the aid package.
"[The people] are happy with our distribution of rice," said Jacinta Mary, secretary of the parish council. She said a lot of people lost their jobs during the pandemic.
Mary said those who helped in the project also felt "very much happy" because they were able to contribute to the needs of people.
"The happiness in our hearts is incomparable," said Mary, president of the Society of Saint Vincent de Paul in Myanmar.
Another aid distribution project has been scheduled for November after members of the Society of Saint Vincent de Paul and parishioners gather enough funds.
"We thank God for this opportunity to be able to take part in charitable work," said mary. 
"God gives us always a place to serve Him," she added. - Saw Hubert / RVA News