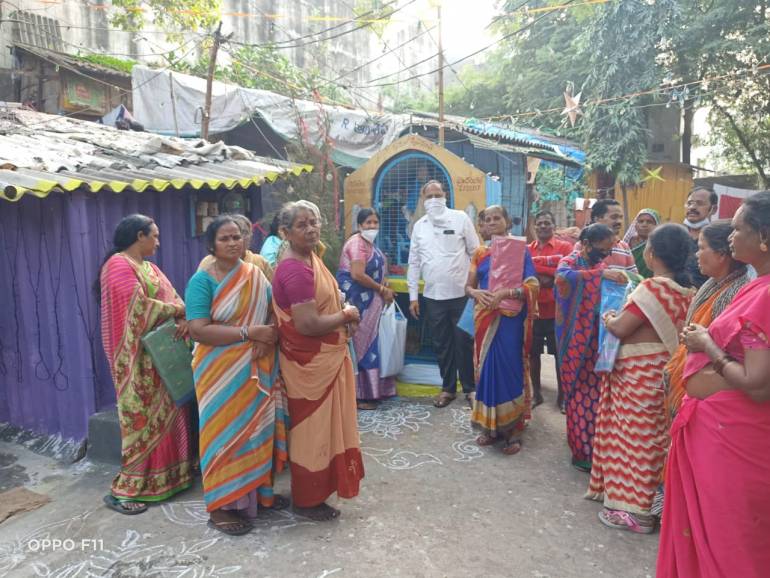 St. Vincent de Paul Society members distributed clothes to more than 100 needy families in the slum area in the vicinity of Maharani Peta St. Anthony's church in Visakhapatnam Archdiocese, Andhra Pradesh, India.
Father D. Balashowry, the diocese's vicar general, visited the slum area with the St. Vincent de Paul Society members. The members of the charitable society have been visiting the area during Christmas and New Year season. It was the fifth visit during the season and the poor have been receiving these services for the last two years.
In addition, 20 poor people (beggars) in the church premises were given blankets and clothes free of cost.
Mrs. Nirmala Mary, the Maharani Peta, Vincent de Paul President, Mrs. Annapurna, Mr. Vepada Rajarao, Mr. Jayendra, and others coordinated to distribute the gifts.
"We generously contribute some part of our salaries to the poor so that they do not sleep empty stomach. People who have received the gifts and groceries thanked the Society team for all their generosity," said Nirmala Mary.

The charity has conducted free medical and blood donation camps every Easter season.
As part of their ministry, St. Vincent the Paul members visit the slum areas and old age homes and give food every month.
With imputs from M K Swaroop, RVA Telegu News Service