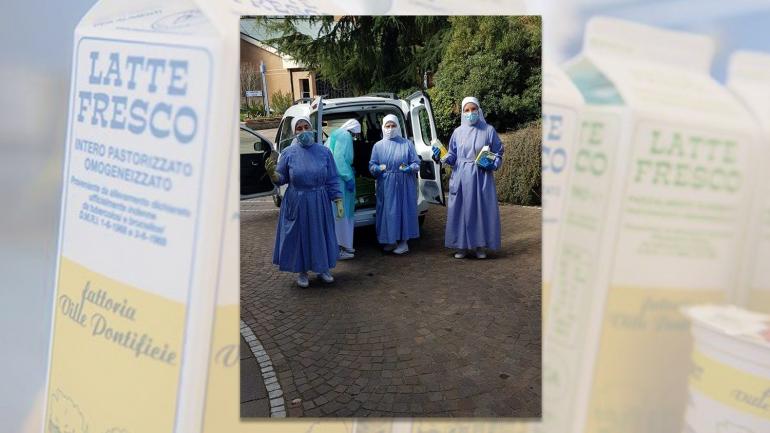 Cardinal Konrad Krajewski's visit to the Daughters of St. Camillus in the Alban Hills and to the Congregation of the Angelic Sisters of St. Paul in a Roman suburb was to bring Pope Francis' closeness and affection to the religious, some of whom have tested positive to the new coronavirus.
The Almoner of the Office of Papal Charities took cartons of fresh milk and yoghurt produced by the Pontifical Villas in Castel Gandolfo, just outside Rome, as gifts for the isolated communities.
News of Krajewski's gesture was reported on Monday in a Vatican Press Office Statement that said both communities have been put into isolation since last Friday because many of the nuns in the two communities have been infected by Covid-19.
Cardinal Krajewski, the official papal almsgiver, is the man who performs works of charity on behalf of the Pope himself, and is always on the frontlines of giving and sharing with our brothers and sisters most in need.
The press release said a donation was also made to the Pope John XXIII Home for the Elderly in southern Rome, run by the Sisters of Charity. The Home was placed in quarantine after two caregivers tested positive for the virus. - Vatican News