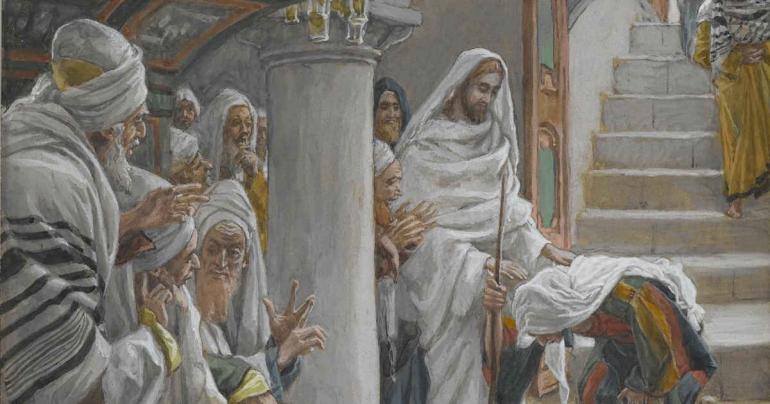 Reflection for Monday October 25
Daily Readings: Romans 8:12-17 & Luke 13: 10 – 17
30th Week in Ordinary Time
In today's Gospel, we find that Jesus heals a woman who was possessed with an evil spirit for 18 years. The significance of the number eighteen in the Bible comes from its symbolic meaning for bondage. "Then should not this woman, a daughter of Abraham, whom Satan has kept bound for eighteen long years, be set free on the Sabbath day from what has bound her? (Luke 13:16)."
We see in the above scripture that Satan had kept the woman bound for eighteen years. By reading the entire passage, we learn that this woman had been "crippled by a spirit." She was "bent over" and could not "straighten up" at all.
Luke, the physician, lets us know that the illness was not a medical one. It was a spirit of infirmity caused by Satan. He also lets us know that "When Jesus saw her, he called her forward and said to her: "Woman, you are set free from your infirmity." Then he put his hands on her, and immediately she straightened up and praised God."
Jesus, in healing the woman, showed that He is the Lord of the Sabbath and that the human person was more important than in delaying with the healing of the woman.