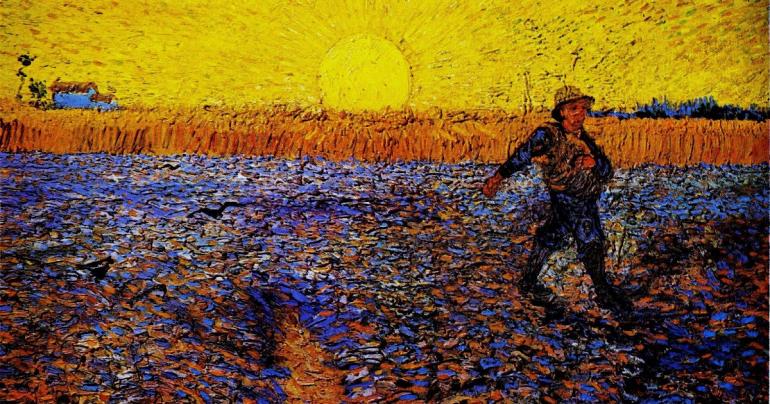 Saturday, 24th Week in Ordinary Time
Daily Readings: 1 Timothy 6:13-16 & Luke 8: 4 – 15
Reflection Date: September 18, 2021
Surely, umpteen times we have heard this parable of the sower, and then we at once refer it to the Word of God, just as it is explained by Jesus Himself. Moreover, we can see it in a different perspective too, wherein the sowing of the seeds, first of all, reveals the initiative of God. It is God who takes the first step to save humanity by sowing good seeds/giving each of us ample time and free Will to make our choices adequately.
Secondly, this well-known parable shows the loving and generous nature of God. Even if some seeds fall on the path, on the rock, or among the thorns, he does not stop sowing. This is how our God works. His ways are not our ways. God can write straight on crooked lines. Nevertheless, His love, He extends His invitation to all. The Lord God gives opportunity to all human persons: good and bad alike equally and then He waits patiently for their response.
Finally, this parable illustrates the power of God's Word. No matter where the seed falls, it sprouts because it has the power to grow and produce fruits. God continues to sow the seeds, His Word, and His grace in our world, in our lives, and more so in our hearts. It depends on each of us to welcome it, shield it and nurture it to produce good fruits.
Joseph Cardozo SJ | Contributor