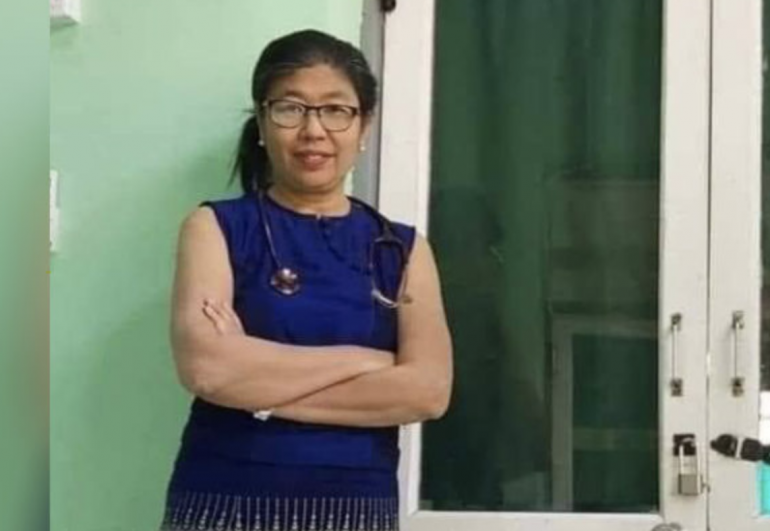 Dr. Myint Myint Sein is an anesthesiologist in Bago Division, Pyay town, in Myanmar. Her tasks included intubating COVID-19 patients. 
One day, the 58-year old doctor removed her eye shield without hesitation to intubate a COVID-19 patient who was in critical condition and in need of breathing support. 
The patient later died, and Dr. Myint became the first doctor to be infected with the coronavirus in Myanmar.
She was advised to undergo treatment at Wai Bar Kee Hospital, 3,000 kilometers from Pyay town, where COVID-19 patients were being treated. 
When she left her work place in Pyay, the people of the town bowed down and expressed their admiration. 
Many prayed for the doctor's speedy recovery. 
In her hospital bed, Dr. Myint practiced yoga three times a day, for 15 minutes each time. She also prayed three times a day, for 30 minutes each prayer time.
She kept her spirits high by adopting positive thinking, singing and doing breathing exercises.
She would take her temperature three times a day, and would take medicine is she has fever. She also takes ginger with hot water. 
"What gives me strength is thinking of the patients I have treated… And with that strength, I am sure I will beat this disease," she said in an interview with Irrawaddy. - Fr. Hubert Saw