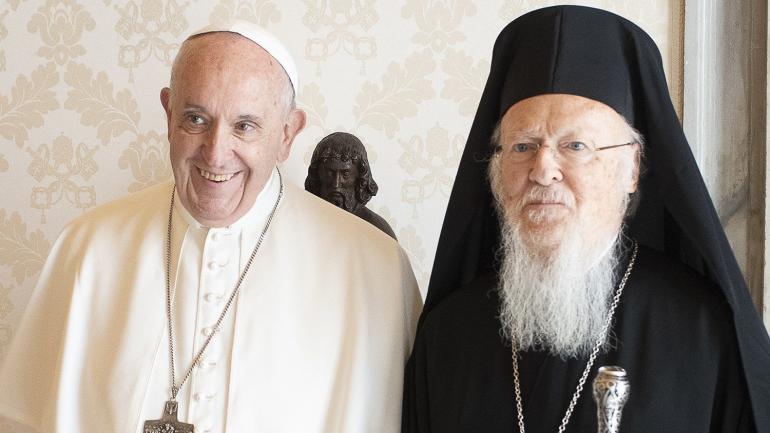 Ecumenical Patriarch Bartholomew of Constantinople has sent separate messages to Pope Francis and Italian President Sergio Mattarella to expresses solidarity with the country that is grappling with the coronavirus pandemic.
The spiritual leader of the world's Orthodox Christians commended the spirit of sacrifice and courage that Italy's healthcare workers are demonstrating. He also expressed gratitude for the efforts of doctors and nurses in assisting the sick.
Patriarch Bartholomew pledged that "during Holy Lent, he will constantly pray to the Lord and Saviour Jesus Christ, for the healing of the sick, eternal repose for those who died and comfort for their relatives."
Earlier, in a message to the Orthodox faithful, Patriarch Bartholomew called for suspending church liturgies and services until the end of March.
The 80-year old patriarch asked the faithful to respect the indications of authorities, beginning with staying at home.
The Eastern Orthodox Church is not in communion with the Catholic Church. It is the second-largest Christian Church, with approximately 260 million members worldwide. (Vatican News)