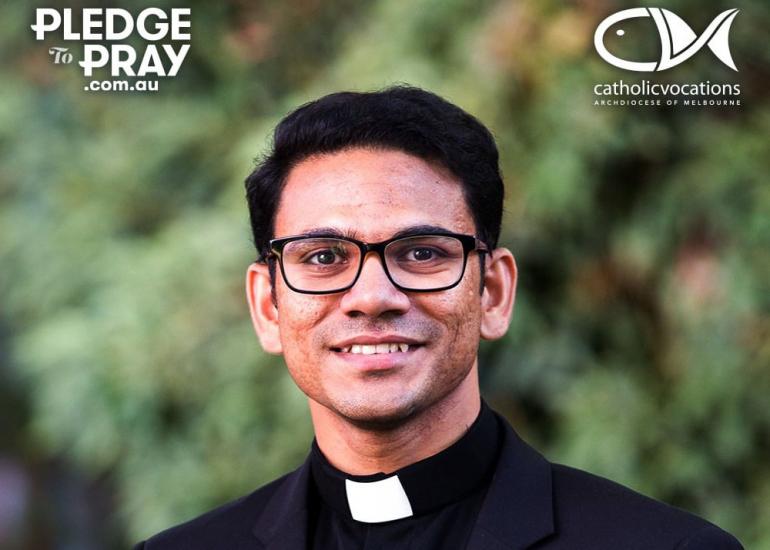 Father Simeon Anthony who was born in Yangon, Myanmar, was ordained on Dec. 5, 2020, in the Archdiocese of Melbourne, Australia. 
Below is his reflection on his ordination:
The piety of my parents and grandparents strengthened my faith and helped me become rooted in my life. Our family would pray the Rosary before the family altar, and as a boy, it was very pleasing for me to lead the family prayer. We would also sing Marian hymns and go to church to attend Mass. 
The example of priests and religious who serve the people generously also became my inspiration. Seeing them, I feel that I am called by God to take care of the people whom He created, to love them and to serve them.
There are days that are very special to me. One of these was the ordination day of my uncle. I was overjoyed. I was 11 years at that time. From that day on, I would pray after every Mass that the will of the Lord may be revealed to me. 
I joined the Catholic Major Seminary in Myanmar and was later invited to serve in the Archdiocese of Melbourne. The divine plan for me is really mystical. I feel that I am led by the Lord, Jesus Himself, and I simply followed his guidance. 
Feeling the love of God in my life, I have realized my strengths and weaknesses. I believe that I was called by the Lord to share His Love to His people. I am grateful to the faithful of the Archdiocese of Melbourne and Myanmar who welcomed and accepted me.