Frontliner amid war, pandemic, and choices: Filipino nurse braves into diverse career paths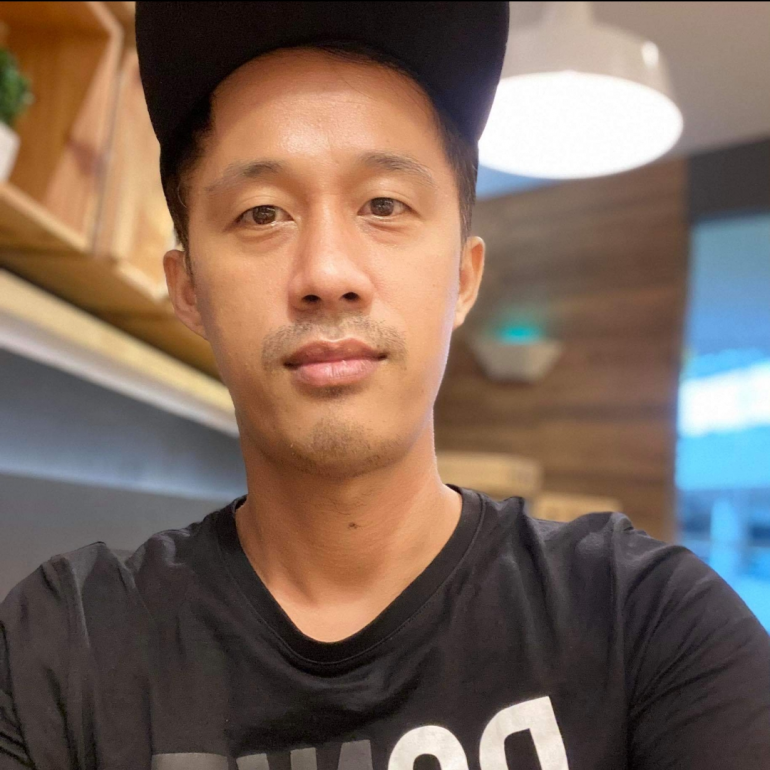 From being an OFW (Overseas Filipino Worker) nurse amid wars in Libya and the Covid-19 outbreak in the United Arab Emirates (UAE)—Tom Adrias, 40, continues to inspire as a healthcare frontliner in Manila, Philippines.
Fascination with the color white and a childhood experience of being confined in a hospital ignited a future career path for 12-year-old Tom. 
While he originally planned to pursue Religion and Theology to become a priest, the pull toward pursuing a Bachelor of Science in Nursing became more gravitating as he grew up. Thus, courses were aligned, decisions were made, and journeys from country to country began. 
With pristine scrubs and long shifts, being a nurse is one thing but being a Filipino nurse is something even bigger. 
With the 25% balloon of nurses' population globally and with 17,000 of them being Filipinos in 2019 alone, surely, a very established reputation and rapport have been steadied for nurses like Tom. 
Other than the compassion and professional work ethics that Filipino nurses pride over, the undeniably huge opportunity to work abroad is a clear motivator for many Filipinos like him to follow such a difficult yet rewarding route in healthcare. 
However, this Filipino nurse experienced more than just sleepless duties. As he affirmed, "I have always been in the frontline."  
Way back in 2014, amid the civil war in Libya, he was working as an OFW nurse in Tripoli Medical Center, where casualties and emergencies were actual horrors from violence ensuing. 
Beyond the graphic scenarios and situations he firsthand experienced, he still stayed dedicatedly rooted in the humanity that he believes is important in the profession.
Throughout the years, he then found himself situated in yet another country, the United Arab Emirates where he was accredited as a registered nurse by the Health Authority—Abu Dhabi (HAAD), the regulative healthcare sector of the country. 
He continued working as a nurse up until the world was shaken into an era no one could have possibly expected. 
Between the end of 2019 and the first quarter of 2020, normal transitioned into a new normal that meant face masks, quarantines, and social distancing. The world was introduced into the now infamous era, the Covid-19 pandemic.
Early into the pandemic, the healthcare and medicine fields were scrambling into the dark while figuring out possible ways to know the extent and blows of the virus.
Among busy laboratories and scattered studies, emergency pandemic response units worldwide were frantically pushing to contain transmissions and infections. 
Tom was one of the many frontline nurses in Abu Dhabi who was forced to battle a crisis that back then, none of them have had time to fully assess or study about.
Comparing the work conditions before and during the pandemic, Tom cited upsetting differences between then and now—"Everything now has a strict process to follow."  
The pandemic has forced healthcare workers to take extra precautions like wearing Personal protective equipment (PPE), layers of facemasks, and gloves. It also meant that their duties are now twice longer and more toxic than ever before. 
Before deciding to fly home, he worked more than the standard 12 hours of duty in Abu Dhabi where he experienced inhumanely cruel situations—just days after the outbreak, in March 2020, he, unfortunately, contracted Ccovid-19. 
Due to the shortage of nurses and healthcare workers back then, he was demanded to work even in his symptomatic state—he then recalled, "I was forced to work because we needed more nurses to cover different units and areas."
He also narrated how he had to hide from and lie to his family about his condition to not upset them from the realities of working abroad amid crises. 
During those times, the discrimination among healthcare workers possibly carrying the virus was also growing alarmingly rampant. 
Only shortly after recovering, Tom ventured into a tough yet brave decision that would mean a significant cut from his original salary but a closer distance to home while still doing the job he vowed his life for. It was time for Tom to become a nurse for the Filipino people. 
Currently, he works as a nurse in Santa Ana Hospital in Metro Manila where he continues to do the modern-day hero work he has been doing for the past couple of years. 
While the salary is not as competitive as what he used to earn abroad, he has noted that there is indeed a huge difference when you are working with and for your countrymen. 
Although he remains consistent on his stand that the pandemic has made a typical day at work now "horrible" and a "disaster", he still noted that he keeps his hopes high to keep an infectiously optimistic attitude. 
He also explained how being a nurse is an emotional and mental rollercoaster because you witness a cruel tug of war between life and death every day. 
His daily routines may involve a lot of work, yet he still finds joy and fulfillment is not only saving lives but also being appreciated by his patients with simple words of gratitude. 
"The part of my job that I can say brings me joy is when patients remember to thank me," he beamed. 
Tom is only one of the thousands of nurses that are immuno-compromised and exhausted by the pandemic that seems to pummel and skyrocket unpredictably. 
The job may be his dream but in the context of continuously rising inflation rates, fulfillment does not bring sustenance to the table. 
"I wish that salary raise will be seriously considered for nurses like me," he said as he actively calls for a raise in salary especially for frontliners to support not only himself but his family and at times, the charity work he advocates for. 
To cover miscellaneous expenses, he also works as an entrepreneur on the side by selling imported jewelry online. 
As he continues to pave this new and brave chapter in his career, he believes that the Philippine Healthcare requires more nurses who would give him the chance to make our country be the one finally taken care of. 
From being a nursing student to an OFW nurse and to now, a Filipino nurse in the Philippines. We can see that just like Tom when one is driven to pursue something, it takes courage and passion to do so.
One can learn from Tom Adrias' story that being a healthcare worker may take a long and dragging journey, however, being able to stay humble and persistent is enough to keep one going. 
Toxic duties, witnessing fatalities, and constantly being at risk are just a few of the dilemmas that he and thousands of frontliners battle every day. 
Every person holds a fair responsibility in making sure that one does one's part to become a fragment of the solution by practicing health protocols and listening to healthcare frontliners. 
Tom is just a frame of the whole picture that reflects how the pandemic continues to drastically alter lives altogether—both front liners' and common citizens.
Today, he continues to inspire while working even longer shifts—saving one life at a time, striving for a healed future over time. He optimistically concluded as he was wearing layers of scrubs, gloves, and facemasks, 
"I'm facing all different circumstances during my work in the pandemic but no regrets in serving [our country—Philippines]", Tom said. - Sharona Nicole P. Semilla
---
Radio Veritas Asia (RVA), a media platform of the Catholic Church, aims to share Christ. RVA started in 1969 as a continental Catholic radio station to serve Asian countries in their respective local language, thus earning the tag "the Voice of Asian Christianity."  Responding to the emerging context, RVA embraced media platforms to connect with the global Asian audience via its 21 language websites and various social media platforms.