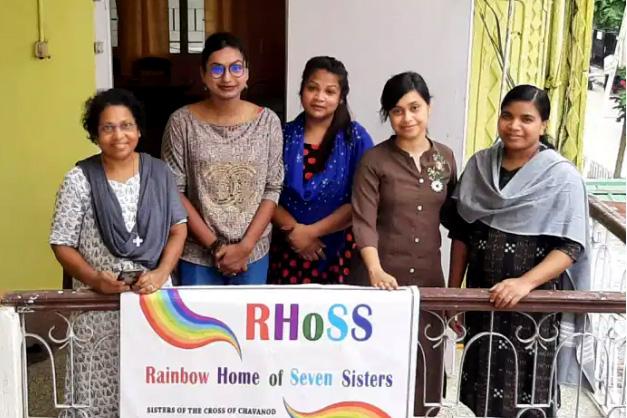 The Catholic Church in India's northeastern Assam state has opened a safe house for the marginalized transgender community this month. 
The opening of the "Rainbow Home" for "trans women" is seen as a "significant step" for the local Church.
Sister Prema Chowallur of the Sisters of the Cross of Chavanod has been working with the Guwahati transgender community, widely known as Hijra or Kinnar in India, since 2016. 
"Trans people," given the legal status of "third gender" in India, are still largely ostracized and denied educational opportunities and dignified employment.
Against the backdrop of the COVID-19 pandemic, the Catholic nuns started an emergency shelter for "trans people" at their Delegation House at Joypur, Guwahati, offering skill enhancement training in ornament making, tailoring, and embroidery, interior design, among others.
The "Rainbow Home of the Seven Sisters" in the Christianbasti area of Guwahati aims to be a safe haven for "trans women." It also supports the admission and retention of "third gender" children in the formal education system.
"This is the call of the Church today, to work for the rejected, discarded, and marginalized," said Sister Prema.
She urged Christians to raise their voices in support of transgender people who are "denigrated, denied, and disrespected by all sections of society."
Sister Annie Verghese, provincial superior of the congregation, said the opening of the "Rainbow Home" is a proud moment for the congregation.
She said the initiative is the fruit of the collective discernment of the congregation to "move forward in line with the call of the Church to leave behind our comfort zones and walk towards the periphery."
Sister Prema lauded  the openness and readiness of the Archdiocese of Guwahati to accept and to support the new venture. - Frank Krishner/RVA News