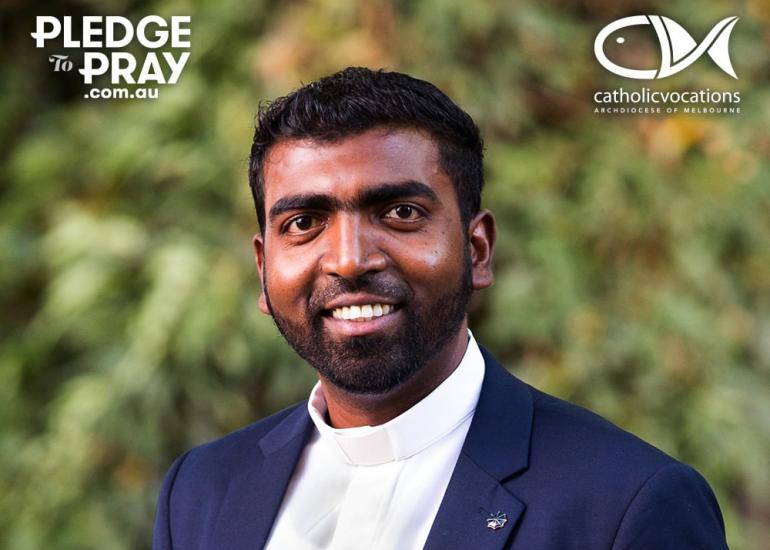 Father Jude Albert Johnson was ordained on Dec. 5, 2020, in Melbourne Archdiocese, Australia. 
The new priest reflects on his vocation:
I was born in Myanmar. Our family is very pious, strong in faith, and values the Mass as the center of the family.
My vocation started when I was in middle school. It became more firm when I was in the university.
Growing up as an altar boy, I was asked by the parish priest one day whether I would like to be a priest. Although I did not understand what the question really meant, I just simply said YES.
From that day onwards, I began to think of the meaning of what I was asked. I was motivated more and more when I was as a university student. 
"O Lord, where do you like to use me as your instrument?" has become part of my daily prayer. 
After considering my vocation deeply for some years, I joined the Catholic Major Seminary in Myanmar in 2008. Then I came to Melbourne in 2014. 
Looking back, I believe that I was led by the Lord. I was called, I was strengthened by Him. 
When I encountered challenges, I am reminded by the Gospel of John when Simon Peter said: "Lord, to whom shall we go? You have the words of eternal life."
I am grateful to my family and all those who supported me in every way in the priestly vocation.