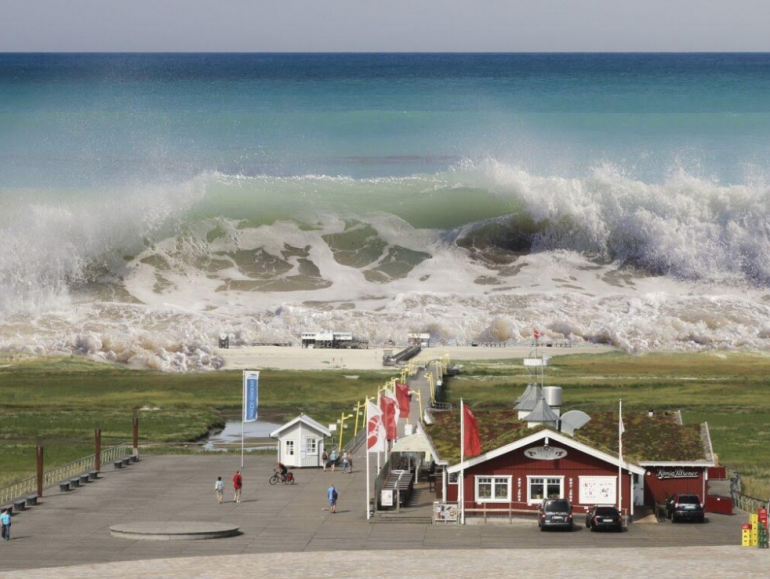 What's with the World Tsunami Awareness Day? The recent happenings in the Asia Pacific have led to a more increased awareness when it comes to hazards and risks being geographically located at the pacific ring of fire and pacific typhoon belt. Over the years, the new normal of disasters has led to increased damages and losses in the affected countries. Hence, there is a greater need for strengthened capacities and a built culture of disaster resilience.
World Tsunami Awareness Day was the brainchild of Japan, which due to its repeated, bitter experience has over the years built up major expertise in areas such as tsunami early warning, public action and building back better after a disaster to reduce future impacts.
In 2020, World Tsunami Awareness Day encouraged the development of national and community-level local disaster risk reduction strategies to save more lives against disasters. The observance promotes "Sendai Seven Campaign," target. By the year 2030, an estimated 50 per cent of the world's population will live in coastal areas exposed to flooding, storms and tsunamis. Having plans and policies in place to reduce tsunami impacts will help to build more resilience and protect populations at risk.
Do you have a national or a local plan in place to anticipate a tsunami?
In December 2015, the UN General Assembly designated November 5 as World Tsunami Awareness Day, calling on countries, international bodies and civil society to raise tsunami awareness and share innovative approaches of risk reduction.
UN Disaster Risk Reduction (UNDRR) facilitates the observance of World Tsunami Awareness Day in collaboration with the rest of the United Nations system.
The word "tsunami" comprises the Japanese words "tsu" (meaning harbour) and "nami" (meaning wave). A tsunami is a series of enormous waves created by an underwater disturbance usually associated with earthquakes occurring below or near the ocean.
Volcanic eruptions, submarine landslides, and coastal rock falls can also generate a tsunami, as can a large asteroid impacting the ocean. They originate from a vertical movement of the sea floor with the consequent displacement of water mass. Tsunami waves often look like walls of water and can attack the shoreline and be dangerous for hours, with waves coming every 5 to 60 minutes.