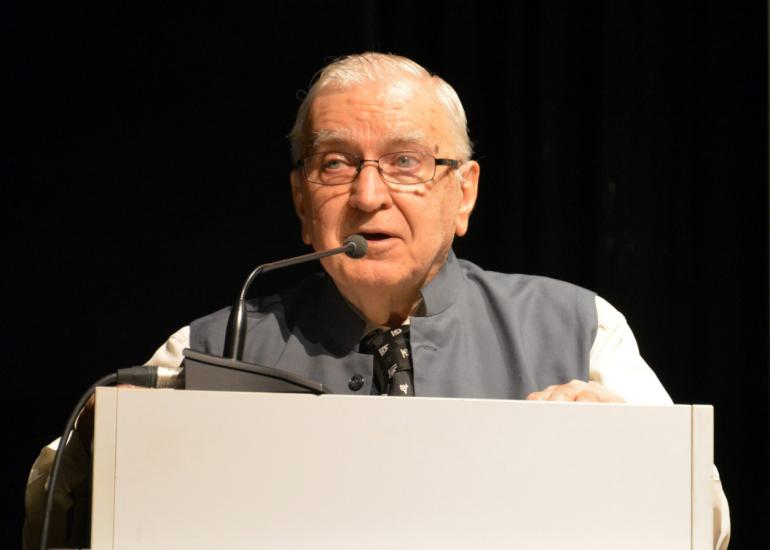 Jesuit priest Gaston Roberge, former director of Chitrabani Society and a broadcaster of Radio Veritas Asia (Bengali Service) died on August 26.
He was 85.
Father Roberge was born in Montreal, Canada, on May 27, 1935. He joined the Jesuits in 1956 and was ordained a priest on March 18, 1967.
He travelled to India and settled in Kolkata in the early 1960s.
Father Roberge had a masters degree in Theater Arts, major in film, at the University of California in Los Angeles. 
During his stay in Los Angeles he directed a 26-minute documentary on primary education and prepared radio programs for Radio Pacifica. 
He was awarded a research grant by the Canada Council for a study on Eisenstein's "Ivan the Terrible" and went to Moscow in 1973. 
Father Roberge conducted a course on Satyajit Ray's cinema at Loyola College (now Concordia University), Montreal, in 1973. 
He translated into French an anthology of Hindu texts published as Prions Avec Nos Frères Hindous (Desclee, 1971).
In 1970, he set up the Chitrabani Society, a media institute of St. Xavier's College. It is the oldest media training institute of Eastern India. 
Thousands of filmmakers, scholars, and film critics have been students of Father Roberge. He set up a media library in Chitrabani, a rare one in the Eastern part of India.
The priest first started programs for Radio Veritas Asia (Bengali Service) from Chitrabani on Dec. 1, 1980. He also created "Chetana," and education program on radio for villages.
He penned many books on media and films. 
He also started the EMRC television programs for UGC for Doordarshan National TV channel. 
In 1995, he received the University Grants Commission-Consortium for Educational Communication – Lifetime Achievements Award. 
In 1999, he was cited by the Communication Cinema Development at the 1999 National Awards for Film and Books on Film.
Funeral Mass for the priest will be held August 28 at St Xavier's College. - Nikhil Gomes/RVA News