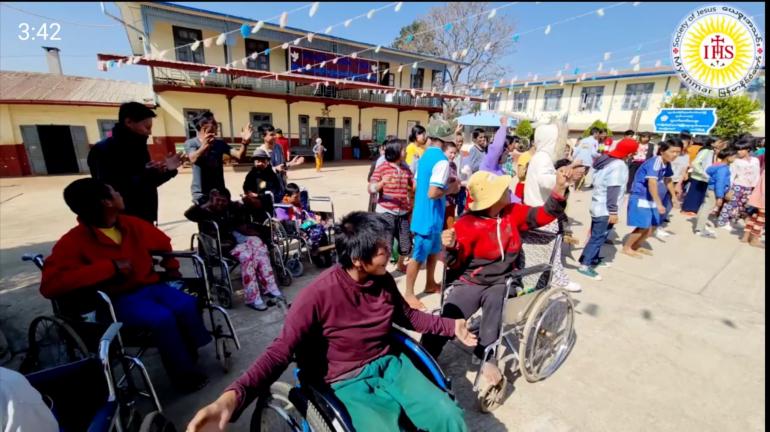 Jesuit seminarians in Taunggyi, Myanmar, welcomed the new year by spending time with orphans and persons with disabilities at the Infant Jesus' Home in Shan State.
 
The seminarians spent the day playing games with the children and preparing food for them and the PWDs.
Sister Clara Tin Myo, who takes charge of the Infant Jesus Home for Orphans and Persons with Disabilities, they encountered difficulties during the pandemic.
"We have been closed and the education of the children was postponed," said the nun.
"Because we also have a lot of persons with disabilities, we are worried about the future, their daily survival," she said. 
Sister Tin Myo said that to continue the education of children, nuns have been trained to teach online.
"Because the pandemic is getting longer, we are hoping that benefactors may think about these children, too," she said.
 
Sister Monica, who looks into the health of the children, said the nuns have been trying their best to provide physiotherapy to the children with "special challenges" and to those with "mental challenges." - Peter KyiMg / RVA News