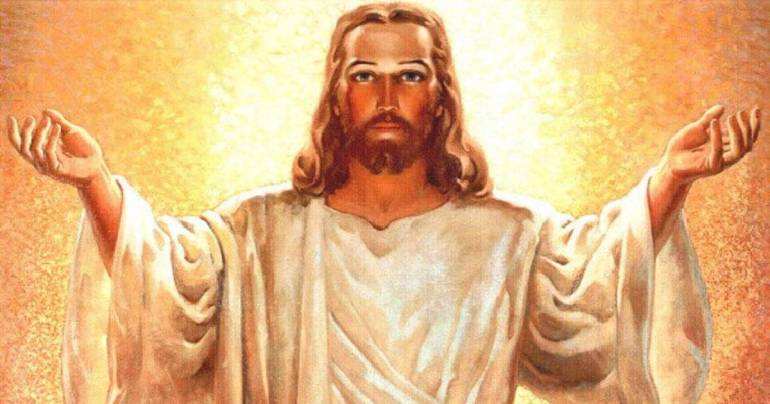 Today, we continue our reflection on the message and the commandment which were given by Jesus at the last supper. Jesus said, "This is my commandment, that you love one another as I have loved you" (Jn 15:12). 
Here, Jesus makes it clear that to love is his commandment. Something to be observed by his disciples and all of us, Christians, the followers of Jesus. 
Love, therefore, is our identity. As Christians, we are all called to love. To be a Christian is to be a person of love. We are sent out into the world to love one another. Love must be our basic motivation in doing mission. We are not sent into the world to compete with one another, or to dispute with one another, or even to quarrel with one another. But, as Christians, we are to live in the way which Jesus shows us, that is, the way of love.
But, why "love"? Whether, we realize it or not, love is the most powerful motivating force in our life. Love make all things possible. Love, like a magic potion, makes us do things we would never even consider under ordinary influences. 
If we are motivated by love, we can overcome any obstacles, endure any hardship and achieve any dream. So, by giving us the commandment of love, Jesus actually empowers us to overcome obstacles and hardship in our life.
Perhaps, we are wandering, why in this commandment, Jesus does not mention about to love God, or to love Jesus, but to love one another. God does not need to be mentioned because that love is only possible when God is acting in and through us. That is the touchstone of the genuineness of our love for God. And the measure of that love is that of Jesus for us. If that is not clear enough, he spells it out: the greatest possible love a person can have is to sacrifice one's life for one's friends. That may mean dying for others but it also means living for others. Living for others has an implication that our primary concern is concern for the need of the brother or sister. When we concern about the need of other, we are demonstrating that we love God and that God's love is in us.
About love one another, St. John in his first letter tells us, "Beloved, let us love one another, because love is from God; everyone who loves is born of God and knows God. Whoever does not love does not know God, for God is love" (1 John 4:7-8). To love means to stand in God side or to be the friends of God as Jesus says, "You are my friends if you do what I command you" (John 15:14). Those who do what Jesus commands, that is, to love one another are his friends. Jesus is our Lord but he is also our Brother and our Friend. Because of that he has shared with us all he has received from his Father.
In our Gospel today, we also heard Jesus saying, "You did not choose me but I chose you. And I appointed you to go and bear fruit, fruit that will last, so that the Father will give you whatever you ask him in my name" (John 15:16). Here, Jesus reminds his disciples and us all that we are his followers, because he has chosen us; we have not chosen him. We do not confer any favor on Jesus by following him. 
We are only answering a call that has already come from him. And the response to that call is to "bear fruit", lasting fruit. Our lives must be productive, productive in love, in caring, in justice, in compassion, in building up the world of the Kingdom. 
We need also to remember, that in order to be able to bear fruits, we must abide in him. Jesus says, "I am the vine, you are the branches. Those who abide in me and I in them bear much fruit, because apart from me you can do nothing" (John 15:5). God is with us and everything we need will be given to us to become fruitful. And once again he repeats the core commandment: Love one another. To love is our identity as Christian. Let us live as men and women of love. May God bless us all! Amen. - Fr. Raymond Kyaw Aung