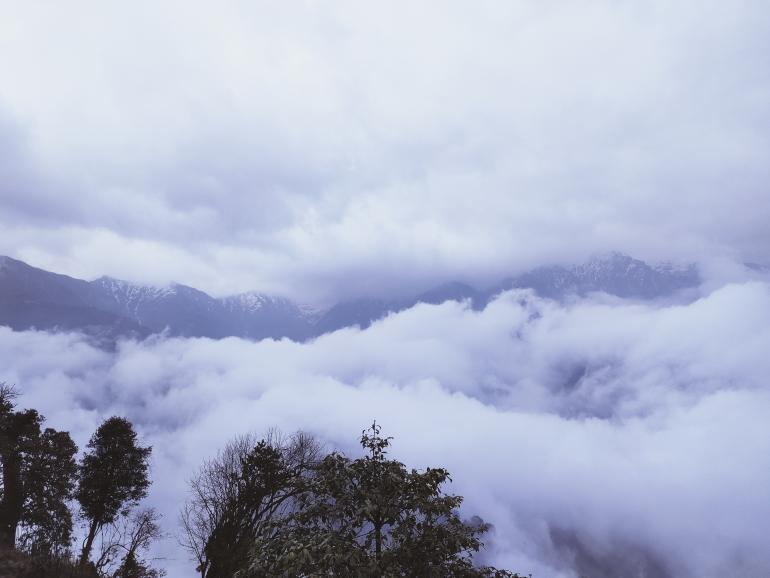 The place is like "paradise" with its ice capped mountains and snow-covered fields. The village of Zang Yaw in Myanmar might be one of the beautiful places in the world, but living there is a struggle. 
The village, which is under the parish of Putao in the Diocese of Myitkyina, is located in the northern part of Myanmar that borders with China. To reach the place, one has to walk for 15 days through rugged roads.
The people of Zang Yaw survive from growing root crops and raising cows. Most of the 50 families in the village belong to the Lisu and Rawang tribes. Majority of them are Catholics.
Due to the distance, a priest can hardly reach the village once a year. The people, however, grow their faith through the guidance of catechists.
Zang Yaw is surrounded with huge and high mountains. It is like a beautiful painting hanging on the wall. The mountains are covered with rare beautiful flowers. The so-called sea-cloud can be seen everywhere. Countless long streams flow from the mountain top.
Despite the beauty of the place, Zang Yaw village and its neighboring areas are isolated, especially when the pandemic broke. A road to China was closed, resulting in shortage of food and other supplies. People in the village miss going out. Children have to stop their studies in the Catholic schools in Putao. - Joseph Atherphar