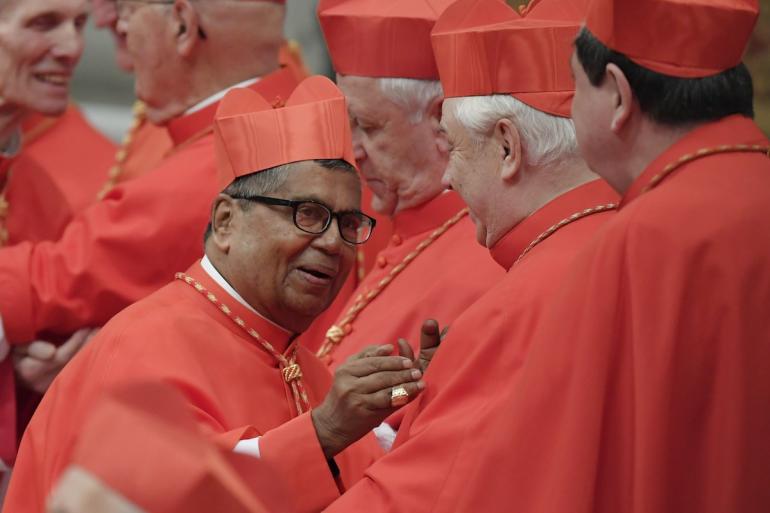 Pope Francis sent a letter of condolences for the death of Cardinal Anthony Soter Fernandez of Kuala Lumpur, expressing "sadness" over the death of Malaysia's Catholic Church leader.
In a letter to Archbishop Julian Leow Beng Kim of Kuala Lumpur, the pontiff expressed his "heartfelt condolences" as he prayed for the cardinal's "eternal rest."
The pope also expressed his gratitude for Cardinal Fernandez's "faithful witness to the Gospel, his generous service to the Church in Malaysia and his longstanding commitment to the promotion of ecumenism and inter-religious dialogue."
"To all who mourn the late cardinal's passing in the sure hope of the resurrection, I cordially impart my apostolic blessing as a pledge of consolation and peace in Jesus Christ our Savior," read the pontiff's message.
Meanwhile, Cardinal Charles Maung Bo of Myanmar, president of the Federation of Asian Bishops Conferences (FABC), said that with the death of Cardinal Fernandez, "the Church has lost an illustrious son of Asia."
"We grieve today with the Catholics of Malaysia, as they bid farewell their warm and affectionate Church leader," said the prelate of Yangon.
"His eminence followed the great example of the Good Shepherd by knowing his flock intimately, infusing pastoral concern into his long mission," added Cardinal Bo.
He said the FABC notes with gratitude Cardinal Fernandez's "significant contribution to the Church in Malaysia and Asia."
"His memory is one of a considerate and compassionate pastor, investing his energy in the deepening of the faith of the people, building systems and processes that promoted a Church affirming the Vatican II concept of people of God," said Cardinal Bo.
Cardinal Fernandez, Malaysia's first Catholic cardinal, died on Oct. 28. He was 88 years old. - LiCAS.news