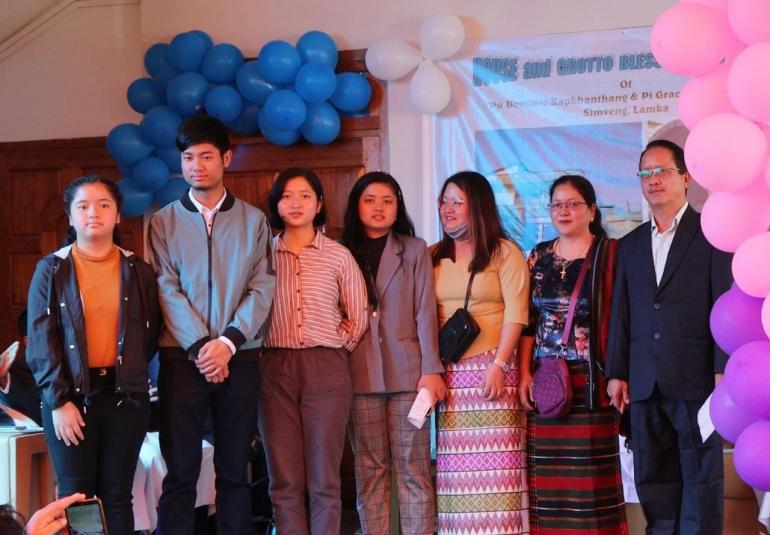 It is not unusual for Catholic communities to have prominent members who become good examples to others. 
Dominic Kapthang is one such community member. He belong to the parish of Good Shepherd in Lamka, in the border of India and Myanmar.
Kapthang, a customs officer for 36 years, shared with Radio Veritas Asia Zo Service how he practiced his faith in the midst of all the challenges in his work.
"I do what my faith tells me," he said as he narrated how he handles border trade issues that many times have become controversial.
"Wherever I am posted, I first look for a parish where I can attend Sunday Mass," he said. Kapthang has been posted in places like Shillong, Aizawl, Moreh, and Imphal.
Kapthang grew up in a traditional Catholic family in Sugnu, his birthplace. He and six of his siblings were all born there. 
Their father, a former military man, served as a local church leader who was beloved by the people in Sugnu.
Kapthang and his wife, who are regular churchgoers, taught their five children how to be good Catholics and how to devote time for prayers.
Their neighbors see the family as an exemplar, especially in their prayer life and in helping the Church. 
He regularly contributes to the local church and gives donations to needy communities and individuals. 
Kapthang has been mentoring families in Shillong, where he stayed longest, on the Catholic faith while his wife help the children grow in their Christian faith.
He and his family are now actively engaged in the local Church. 
The parish priest and the parishioners look forward to the family's participation in the life of the parish. Parishioners even seek his advice on Church issues.
Kapthang is a member of the governing board of Radio Veritas Asia Zo Service. He promised to assist the service in whatever way he could, including providing financial assistance. - RVA News