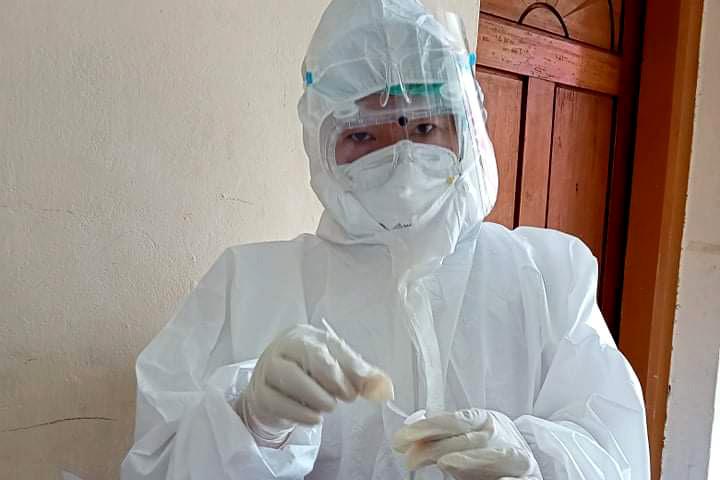 She goes around the clinic in Myitkyina asking about the condition of patients. She also attends to whoever comes to the clinic for help.
The face of Sister Ann Rosa Nu Tawng hogged the news in March this year after she knelt in front of soldiers and policemen who were out to disperse protesters.
These days, the nun is back in her clinic, facing another danger, the danger of the coronavirus disease.
She has been providing medical care for people who have no means to access help. Many poor families in Myanmar cannot even afford to have themselves tested of the disease. People in refugee camps have no means to get medical treatment. 
Sister Ann Rosa Mu Tawng runs a charity clinic with about 30 volunteers and doctors who battle the challenges not only of the rising cases of COVID-19 but the lack of equipment and supplies.
"We are trying to ensure that patients have access to medical treatment, but equipment and supplies are still needed to keep the clinic running," said the nun. "We need assistance," she added.
Despite the lack of the right facilities, the nun believes that "God will provide us and He will take care of His children."  - Pinky Pinky / RVA Myanmar