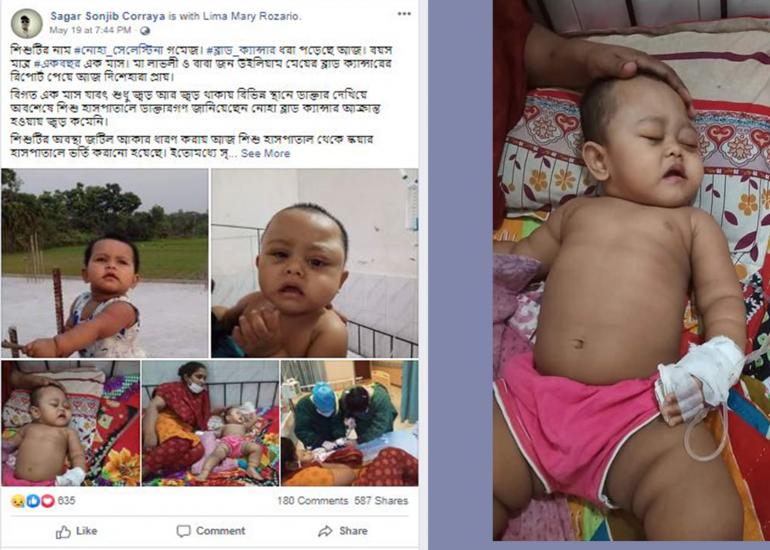 The baby's name is Noah Celestina Gomez. She is only one year and a month. She was found to have blood cancer.
Her mother, Lovely, and her father, John William, were devastated after learning of their daughter's condition. They have no money to shoulder the cost of Noah's treatment.
The girl's blood cancer has worsened. And because of the coronavirus pandemic, Noah has to be transferred to a specialized hospital.
Desperate, the parents asked a popular social media user for help. They posted about the condition of Noah and her picture.
The post became viral and people came to help.
Through the help of social media influencer Sagar Sanjib Corraya, the family was able to raise 450,000 Tk BDT.
Noah has already started chemotherapy sessions and the doctors said the child is much better than before. - Ripon Abraham Tolentino / RVA-Bengali Service