Sri Lanka's Catholic church leaders refute politician's claim about Easter Sunday bombing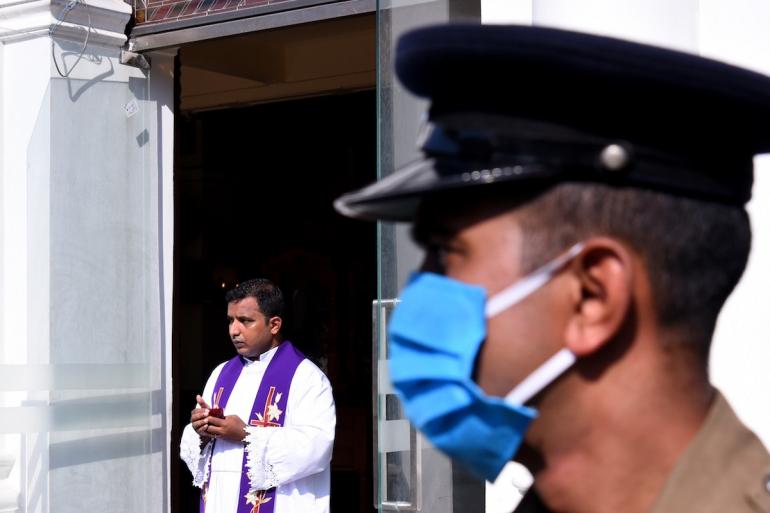 Catholic church leaders in Sri Lanka refuted claims made by a politician implying that Cardinal Malcolm Ranjith, the archbishop of Colombo, had advance knowledge of the 2019 Easter bomb attacks.
In a statement issued on Sept. 20, church leaders lambasted claims made by member of parliament Harin Fernando who said the cardinal might have been warned about the attacks.
They said they were "shocked" by the statement of Fernando before the Presidential Commission of Inquiry into the Easter Sunday Attack.
On Easter Sunday last year, three churches and several hotels in Sri Lanka were targeted in a series of suicide bombings by a local militant Islamist group killing at least 267 people.
"We wish therefore to condemn this puerile attempt of Mr. Fernando to find excuses for his own grave misdeed and cast unjustified and unfounded aspersions of Cardinal Ranjith," read the statement signed by the three auxiliary bishops of the Archdiocese of Colombo.
Fernando noted in his testimony before the presidential commission that Cardinal Ranjith usually celebrates Easter Mass except on the day of the bomb attack.
"There was no such main Mass conducted by the archbishop of Colombo. Later I got to know that there was an Easter Vigil Mass on April 20," he said in his testimony reported the Daily Mirror (Sri Lanka).
The bishops of Colombo said Fernando was only trying to defend himself by dragging the cardinal "into a fictitious creation of his mind," adding that the accusations are "purely presumptions."
The bishops said Cardinal Ranjith presided over a celebration of the Easter Vigil service at midnight on Saturday, April 20, 2019, which was followed by the Easter Sunday Mass at St. Lucia's Cathedral.
The prelate celebrated another Mass at the Archbishop's House in the morning of the 21st.
"It is after the second Mass that he received information on the bomb attack at St. Anthony's Shrine, and he rushed to Kotahena to ascertain the situation and try to console those who had been affected," read the bishops' statement.
The bishops reiterated that the Catholic Church "fully trusts" the investigation being done by authorities "to render justice to the hundreds of innocent people who lost their lives or were maimed for life."
"Justice must prevail at any cost," the bishops said in their statement.
Sri Lanka's government has been criticized for failing to act on warnings from foreign intelligence about the attacks. - LiCAS.news