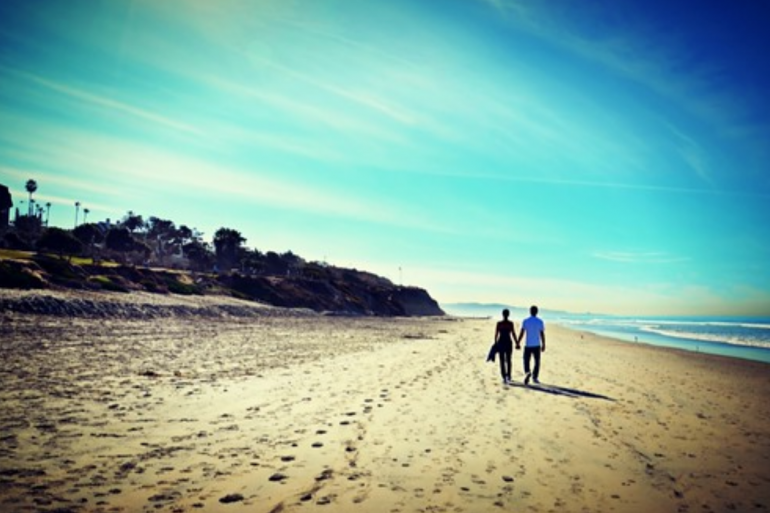 October 3, 2021                                                                                                           
27th Sunday in Ordinary Time (Year B) 
Sunday Readings: Genesis 2:18-24, Hebrews 2:9-11 & Mark 10:2-16
People approach their pastor with various concerns, some genuine and a few bizarre.  I am relating one such incident related by a priest during a sermon.
Once a couple intending to marry approached the pastor who would officiate at their marriage. As they discussed and got a few clarifications, they expressed their desire to prepare their marriage vows and as they went on to elaborate on what that meant, they said instead of saying till death do us part could we say as long as love lasts.
They told the pastor this was well meditated and thought of and we have both agreed about it. We feel it's fair and alright rather than being stuck to each other if we do not have love, then it's just tagging the other person or simply breathing on each other's neck.
Having given the couple a patient listening, the pastor said, "I strongly object and will certainly not permit any change in the marriage rite as stated by the Church."
Often, we think by being different. We are creative.  But it may not be so with the teaching of Church on marriage, as we may ignore the wisdom of old.
Today's gospel points us to see how Jesus upheld the institution of marriage with great dignity and esteem. The Pharisees questioned Jesus, "Is it lawful for a man to divorce his wife?"
Jesus gives a fitting reply, taking them to the first book of the Bible, which says, "…they become one flesh" to state the unity and indissolubility of marriage.
Jesus then reminded them of what Moses had commanded.  The Pharisees replied, "Moses allowed a man write a certificate of dismissal and divorce the woman." Jesus replied that it was because of your hardness of heart.
When a couple grows cold and indifferent to each other. The heart, a symbol of love, became devoid of emotions and feelings for one another
We see married people seeking divorce are on the rise. The covenantal marital relationships are replaced with accommodating the other. We hear these words, "If it works, ok. If not, you go your way, and I go my way. It's no more till death do us part
But the Catholic teaching on marriage is clear – in a covenantal relationship, male and female become one flesh.
We consider all the case scenarios for what we intend to accomplish in the future. Our plans are always incomplete without adding God's perspective.
Jesus teaches us to look at issues from the mind of what God intended, not what is in vogue. Jesus rebukes the Pharisees to reconsider what is permitted with what God intended from the beginning.  
The positive side is the number of couples who still contemplate marriage, even though the institution of marriage is at risk. Couples want to take the risk because they know God co-journeys with them to build a home and a family. We sure support married couples through our prayers. May God give all our married people the grace to see God's grace in tough moments and celebrate the joy of God's presence in their lives.  - Terence Murray
Father Terence Murray is a priest of the archdiocese of Mumbai, India.