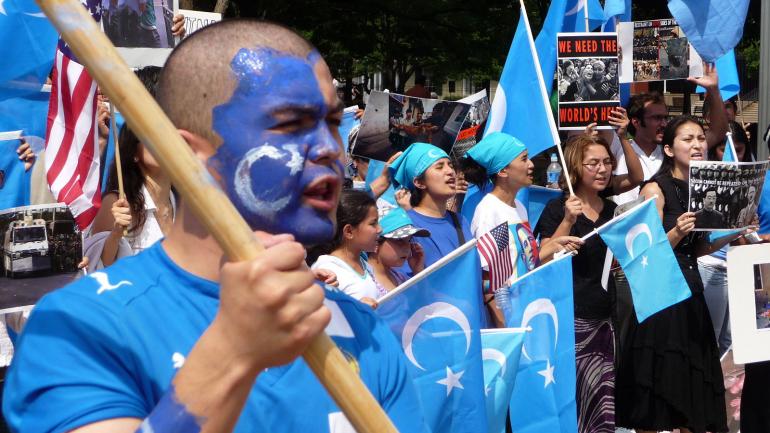 The Trump administration has determined that the People's Republic of China (PRC) has committed "genocide and crimes against humanity" by repressing Uyghur Muslims in its Xinjiang region, US Secretary of State Mike Pompeo said on Jan. 19.
Pompeo said he made the move "after careful examination of the available facts," accusing the Chinese Communist Party of crimes against humanity against the Uyghurs and other Muslim minorities.
"I believe this genocide is ongoing, and that we are witnessing the systematic attempt to destroy Uyghurs by the Chinese party-state," Pompeo said in a statement.
"Our exhaustive documentation of the PRC's actions in Xinjiang confirms that since at least March 2017, local authorities dramatically escalated their decades-long campaign of repression against Uyghur Muslims and members of other ethnic and religious minority groups, including ethnic Kazakhs and ethnic Kyrgyz," he said.
"Their morally repugnant, wholesale policies, practices, and abuses are designed systematically to discriminate against and surveil ethnic Uyghurs as a unique demographic and ethnic group, restrict their freedom to travel, emigrate, and attend schools, and deny other basic human rights of assembly, speech, and worship," he said.
"PRC authorities have conducted forced sterilizations and abortions on Uyghur women, coerced them to marry non-Uyghurs, and separated Uyghur children from their families," he said.
"Party apparatchiks have denied international observers unhindered access to Xinjiang and denounced reliable reports about the worsening situation on the ground, instead spinning fanciful tales of happy Uyghurs participating in educational, counter-terror, women's empowerment, and poverty alleviation projects," he said. - LiCAS.news