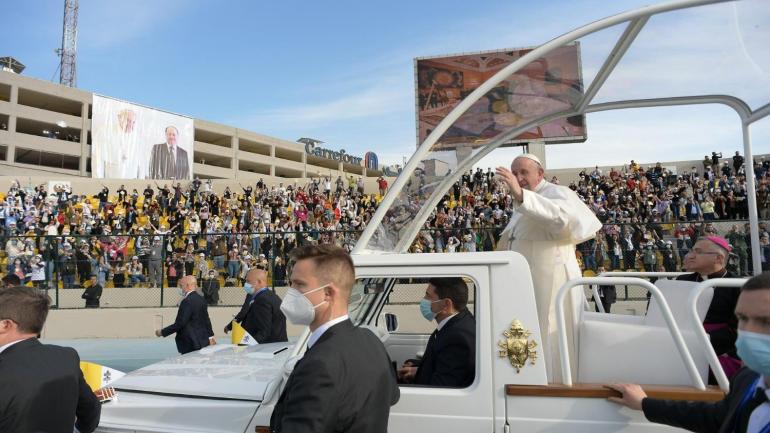 Pope Francis praised the generosity and heroic witness of the Iraqi people as he thanked them for making his visit to the country possible.
The pontiff on Sunday paid tribute to all Christians of various traditions in his address. He noted that many Christian have shed their blood during the conflict.
"Yet our martyrs shine together like stars in the same sky!" said the pope. "From there they call us to walk together, without hesitation, towards the fullness of unity," he added.
Pope Francis also noted the stories of "hope and consolation" that people shared during his visit, thanking especially those who did "tireless charitable outreach," including religious institutions.
"Iraq will always remain with me, in my heart," he said as he urged everyone to "work together in unity for a future of peace and prosperity that leaves no one behind and discriminates against no one."
The pontiff assured the people of Iraq of his prayers and called on everyone to "work together to forge bonds of fraternity and solidarity in the service of the common good and of peace."
Pope Francis visited the northern Iraqi city of Mosul on Sunday to encourage the healing of sectarian wounds and to pray for the dead of any religion.
The 84-year-old pope saw ruins of houses and churches in a square that was the old town's thriving center before Mosul was occupied by Islamic State from 2014 to 2017. 
He sat surrounded by skeletons of buildings, dangling concrete staircases, and cratered ancient churches, most too dangerous to enter. - RVA News