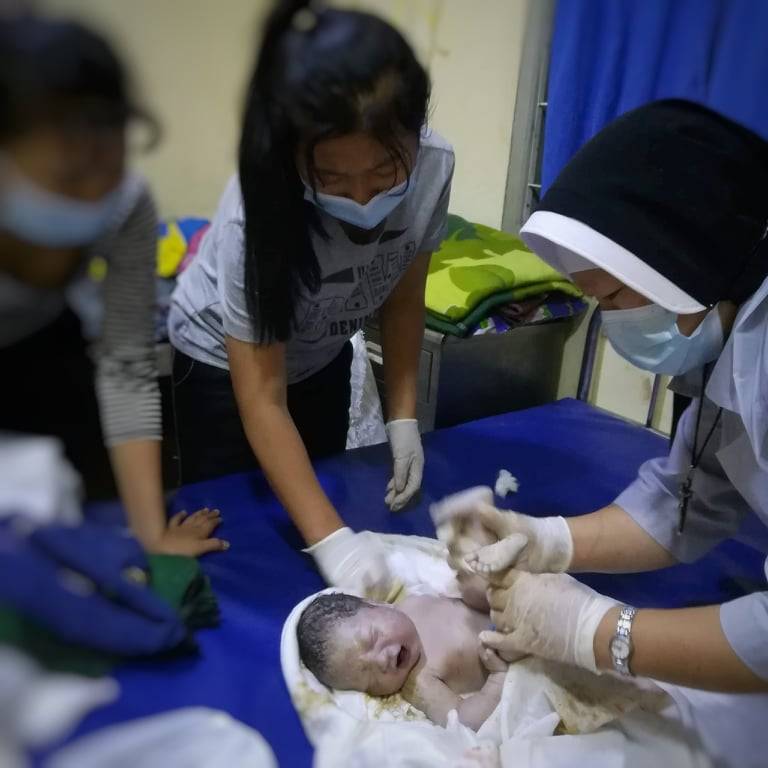 Among the BBC's list of 100 inspiring and influential women worldwide for 2021 is a Catholic nun, Sister Ann Rose Nu Tawng.
Sister Ann Rose Nu Tawng of Myitkyina, the capital of Kachin State, from the Congregation of the Sisters of St. Francis Xavier, showed unbelievable bravery in the face of great danger on February 28, when she went down on her knees and spread out her arms before the Security Forces, pleading with them not to fire the unarmed and peaceful protesters on the road.
The 45-year-old nun belonging to the local Sisters of St. Francis Xavier was ordered to leave immediately, but she stood her ground, saying, "Just shoot me if you want to. The protesters have no weapons and they are just showing their desire peacefully." The video of her daring act went viral on social media, with various media networks, including the BBC, giving her coverage.
"The Catholic nun became a symbol of Myanmar's protests following the military takeover" of Myanmar in the coup of February 1, the BBC said. "The photo of her with her arms spread wide facing heavily armed police officers went viral on social media in March 2021 and won her widespread praise," the broadcaster wrote, including her among 31 women in the category of politics and activism. 
In the interview with Radio Veritas Asia, Sister Nu Tawng said, "I was surprised when I knew I was included among the BBC's 100 women of 2021. It was unbelievable and unexpected for me too."
"God equipped me and gave me strength to plead the Security Forces not to shoot the demonstrators. It was God's grace that made me brave to protect protesters."
"I thank all BBC's personnel too for their recognition."
Sister Tawng continued, "Whenever I recall the event that I knelt and pleaded the Security Forces on February 28 and March 8, I am scared and feeling upset and cold in my fingers and feet because I saw one person was shot in the head and some were killed."
"The scene that the wounded persons were brought to our clinic is still in my eyes," recalled the nun.
The nun also expressed her sentiment that "Although I was included among 100 women, I could not yet be happy because many people in the country are in grieves and troubles."
The gesture of Sister Tawng has moved the hearts of millions of people across the world, including Pope Francis.  "I too kneel on the streets of Myanmar and say: stop the violence," the Holy Father said on March 17, referencing the nun. "I too extend my arms and say: let dialogue prevail!"
As a nurse, Sister Ann Rose Nu Tawng has been serving the sick in the clinic run by the diocese of Myitkyina in the northern part of Myanmar.
The nun belongs to the Kachin race, one of the eight major tribes in the country.