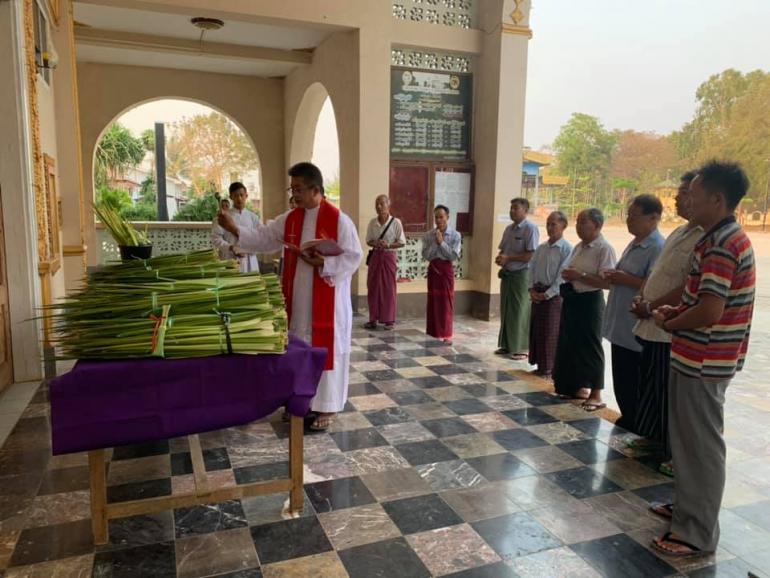 The Diocese of Loikaw in Myanmar's Kakay State has a new apostolic administrator.
Monsignor Celso Ba Shwe was named to the post last month after the death of Bishop Stephen Tjephe.
Bishop Tjephe died on Dec. 16. He was 65. He suffered from diabetes and was in a critical condition when admitted to hospital on Dec. 5. He had been in a coma since then.
The appointment took effect on December 21.
Father Francis Soe Naing, chancellor of the diocese, said Father Ba Shwe was chosen and appointed by the diocese's College of Consultors.
"Father Ba Shwe is going to take responsibilities for the diocesan ministries together with the College of Consultors," said Father Soe Naing. 
Kayah state is regarded as a stronghold Catholicism in Myanmar and ethnic groups such as the Kayah, Kayan, Kayaw reside in the green remote, under-developed and mountainous region. 
About 90,300 Catholics live in a state with a population of 355,000. - Raymond Kyaw Aung / RVA News