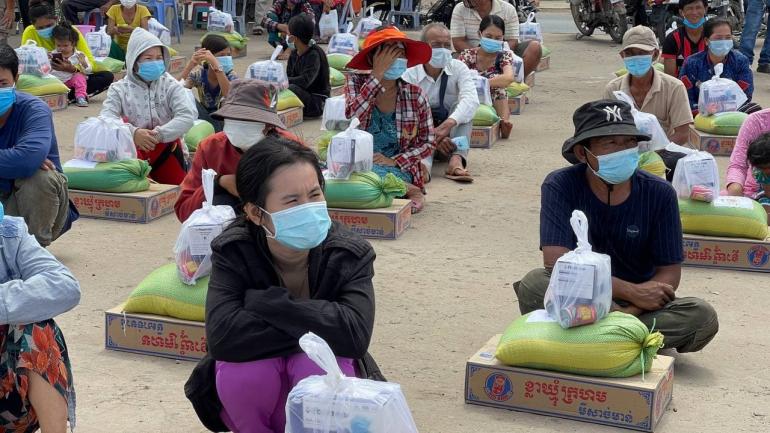 Bishop Olivier Schmitthaeusler of Phnom Penh joined in relief distribution efforts this week for people who were displaced after authorities decided to ban so-called floating homes in Cambodia.
At least 100 families received food and cash assistance from various groups who contributed to the project that was initiated by the Catholic Church.
Addressing the displaced families, Bishop Schmitthaeusler told them not to despair, especially in the midst of the pandemic. He reminded them to observe basic health protocols.
Sister Teresa Khantey Doung, a nun belonging to the Sisters of Providence congregation, said most of those who live on the floating houses, have not place on land.
"There are a total of 95 families here, mostly Vietnamese and a small number of Cambodians who have no land on the mainland. They are fishermen," the nun told Radio Veritas Asia.
She said even in relocation sites, the families have to face a lot of difficulties, including a change in their way of life.
"Some of them have to start new jobs, picking up scraps, washing dishes, while others do not know what to do," said Sister Teresa.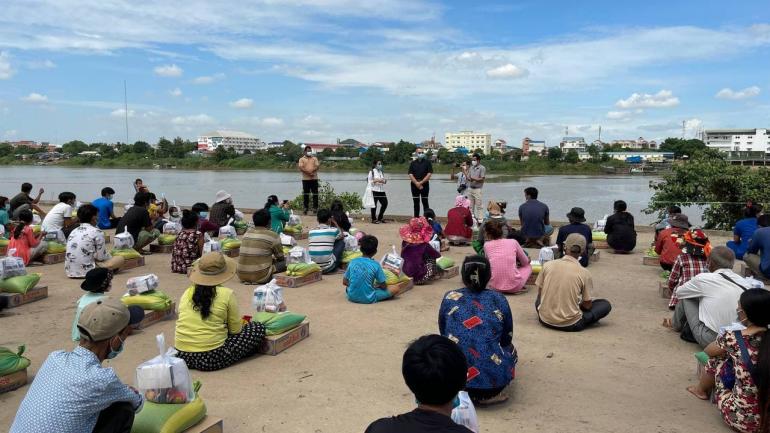 Cambodian authorities began dismantling the "floating home" communities on the banks of the Tonle Sap River last month.
The floating wooden houseboats of Phnom Penh have been both livelihood and way of life for mostly ethnic Vietnamese families, home to fish farming.
The Phnom Penh Municipality, however, said the communities amount to floating slums that are eyesores and health hazards, with trash bags and raw sewage floating alongside the houseboats.
Residents complained that the crackdown came too soon and questioned why they needed to move. - Kagna Keo / RVA News