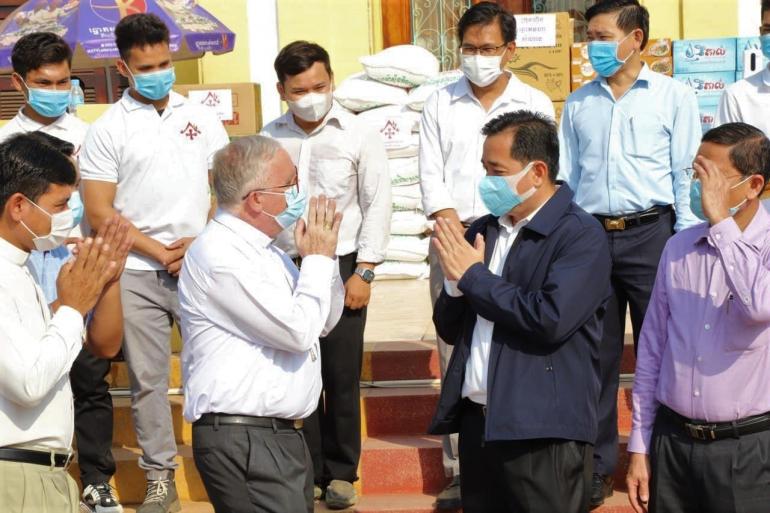 The Apostolic Prefecture of Kampong Cham in Cambodia has donated this week some goods to the provincial government for distribution to people most affected by the coronavirus pandemic.
"We are helping those who are most affected," said Father Se Sat, parish priest in the city of Kampong Cham.
He described those affected by the pandemic "like a disabled person who cannot go anywhere, cannot do their business, just wait to get food, and treat themselves in the center."
The Catholic community in the city donated 1,200 kilograms of rice, 60 boxes of noodles and US$1,100 cash through the Kampong Cham Provincial Governors. 
Monsignor Bruno Cosme, apostolic administrator of Kampong Cham, led the donation drive on March 26.
In 2020, the Catholic Church was able to distribute rice to poor families in the area who have been affected by the pandemic. - Kagnha Keo / RVA News