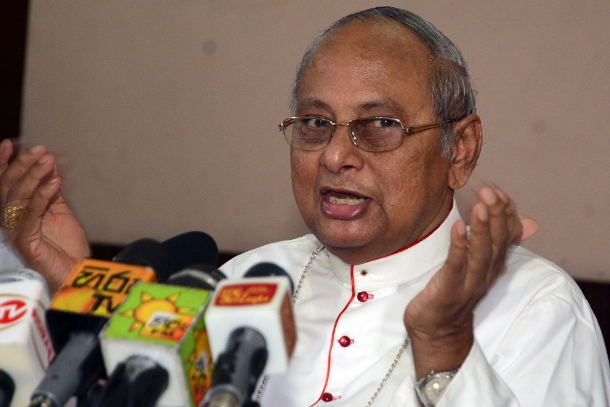 Catholics in Sri Lanka wore black and hoisted black flags on Saturday, August 21, to show their indignation over the government's failure to solve the 2019 Easter Sunday attack on churches.
Cardinal Malcolm Ranjith of Colombo has been urging the government to name those behind the bombings that killed more than 260 people and injured over 500 others.
"The authorities are trying to cover up [the incident] by misusing their power but, God doesn't allow them to hide," said the cardinal at a prayer service in Colombo.
The coordinated suicide bombings on three churches, four hotels, and one housing complex on Easter Sunday in April 2019 took place amid Masses and religious services.
"We have been waiting for two years for a proper investigation into the bombings, but nothing has happened," Cyril Gamini Fernando told journalists.
Families of those who perished during the attack hoisted black flags at their homes, churches, and public places as a response to Cardinal Ranjith's call for a demonstration.
Prayer services were also held but with limited attendance due to strict restriction because of the prevailing pandemic.
Cardinal Ranjith has earlier called on the people in Sri Lanka to join the demonstrations.
"Raise a black flag on August 21 in front of your homes, institutions and market places as a strong symbol of the silent protest," said the Catholic prelate during a media briefing on August 13.
He said he was not satisfied with the legal action currently being taken by the authorities against those suspected to be responsible for the Easter Sunday attacks on April 21, 2019.
The cardinal revealed that he already received a response from President Gotabaya Rajapaksa to an earlier letter asking for the "truth" behind the bombings.
He said the president's response "did not mention any action the government would take and a proper investigation into the serious issues we raised about the attacks."
In a letter in July, the country's Catholic leaders criticized the "lethargic pace" of a government inquiry into the terrorist attacks on churches, and questioned why recommendations brought by an official inquiry into the attacks have not yet been acted upon.
The July 12 letter was signed by Cardinal Ranjith and several other bishops and nearly 30 priests. - LiCAS.news