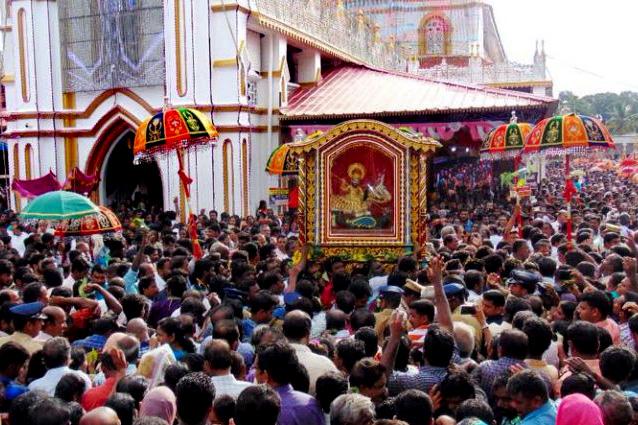 As the coronavirus pandemic worsens across India, a Catholic parish in the south Indian state of Kerala canceled a  211-year-old tradition of celebrating the feast of its patron saint.
Parish priest Mathew Chooravady said Christians should set an example and make a collective effort to prevent the spread of the virus. 
The parish has about 2,500 Catholic families and is part of the Changanacherry Syro-Malabar archdiocese. The St. George Forane parish church was constructed in 1810.
The celebration is usually held between April 27 and May 14 and draws over a million devotees.
People used to flock to the parish church from various parts of Kerala and neighboring Tamil Nadu state during the feast.
On May 7, the main day of the festivities, the statue of Saint George, decked in gold, is taken out in a procession.
The decision to cancel the feast was made after "much consideration and consultation with the government officials, police and parish committee," said Father Chooravady.
"We do not want to risk the life of people," said the priest.
K. M. Mathew, general convener of the feast, said "the committee had made all the arrangements to conduct the feast, but it is unfortunate that we had to call off the event for the sake of public health."
Kerala Chief Minister Pinarayi Vijayan commended the Church's decision.
"It is for the first time in the church's 211-year history that it has cancelled the feast," he noted, adding that it is a gesture of "people's understanding of the severity of the crisis." - Frank Krishner / RVA News