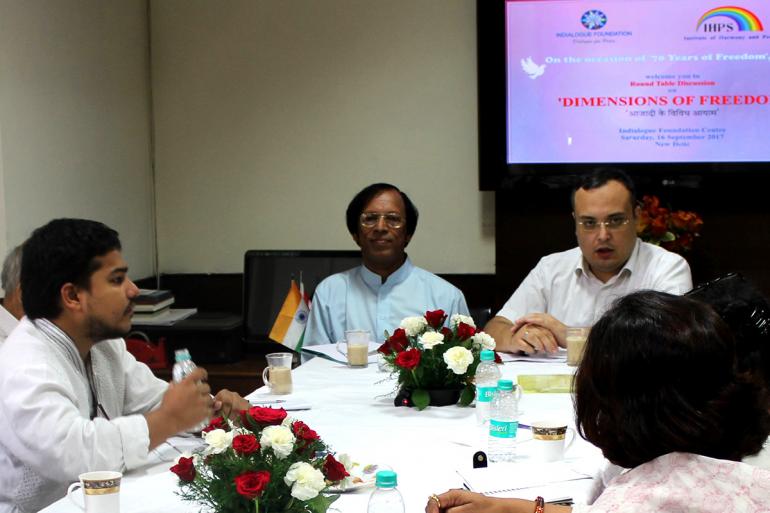 The New Delhi-based Institute of Harmony and Peace Studies (IHPS), which is headed by a Catholic priest, has been selected for a UN award sponsored by King Abdullah II of Jordan.
IHPS was awarded the third prize, comprising a certificate, a medal and US$1,000 cash, during the King Abdullah II World Interfaith Harmony Week 2021.
The Wellington Interfaith Council of New Zealand received the first prize while the Religion and Politics Forum of Japan received the second prize. 
On March 28, the organizers of the Award informed Father M D Thomas, head of IHPS and former national director of the Commission for Religious Harmony of the Catholic Bishop's Conference of India.
"We are pleased to announce that your event, Celebrating World Interfaith Harmony Week 2021, has been selected as Third Prize for the King Abdullah II UN WIHW 2021 Prize," read the announcement. 
Father Thomas, ordained a priest of the Missionary Society of St Thomas in 1979, has a quarter of a century of experience in inter-faith harmony and ecumenism. 
According to Matters India, the prizes were processed from 133 applications from more than 1,020 events held across the globe. 
Father Thomas said his institute envisaged different ways of celebrating the "World Interfaith Harmony Week 2021" in line with the United Nations declarations.
The seven-member jury selected the prizes based on "excellence of the efforts, consistent efforts over the years, collaborative spirit, overall impact of the events, consistence with the text of the UN resolution establishing the prize and the spirit of celebrating the world interfaith harmony week."
World Interfaith Harmony Week was first proposed at the United Nations General Assembly on Sept. 23, 2010, by King Abdullah II of Jordan. 
On October 20 that year, the proposal was unanimously adopted by the UN and since then the first week of February has been celebrated as the United Nations World Interfaith Harmony Week. - Frank Krishner / RVA News