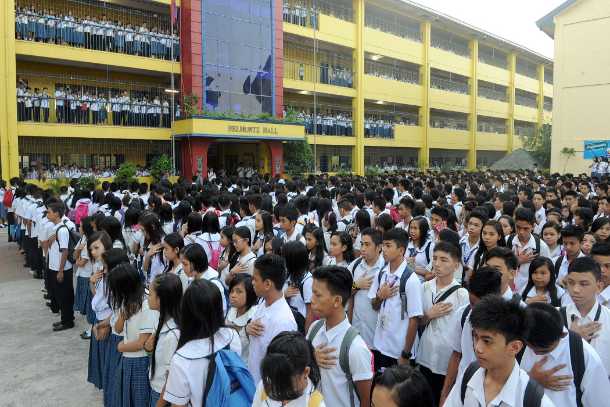 A Catholic bishop in the Philippines has welcomed the passage of a bill in Congress that will require elementary and high school students to undergo mandatory values education.
Bishop Andrew Alarcon, chairman of the Episcopal Commission on Youth of the bishops' conference, said "good manners and right conduct" are at the core of education.
"The best schools in the world begin with the education of the young in manners, values and virtues," said the church leader.
The bishop said that institutionalizing the teaching of values will reinforce the message that progress can only be achieved by forming the human person first and foremost.
"At a time of digital transformation and [artificial intelligence], we realize all the more the need to focus on being more human," he said.
Bishop Alarcon said that "at the heart of legislation and its implementation is the link between laws and values."
Read full story at ucanews.com