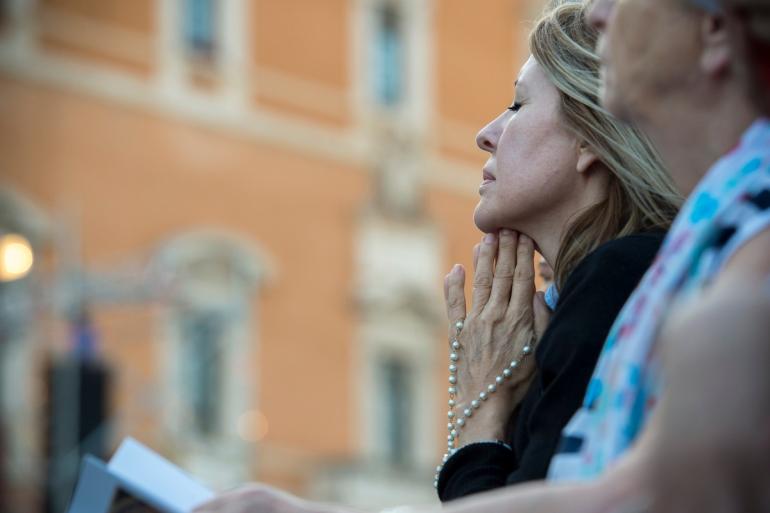 The global Catholic community joined Pope Francis in praying the rosary for all those afflicted by the ongoing coronavirus pandemic.
The prayer was organized at the behest of Italian Bishops for the evening of March 19, as an "invocation and supplication of the Father's mercy to deliver us from this pandemic."
Italian Catholics were also asked to place lighted candles in their window as a show of solidarity. The appeal later spread across social media, with Catholics around the world saying they would participate.
Pope Francis had confirmed during his virtual general audience the previous day he would joining in the prayers for Italy, which has seem more deaths from the new coronavirus pandemic than any other country.
Full story at LiCAS.news