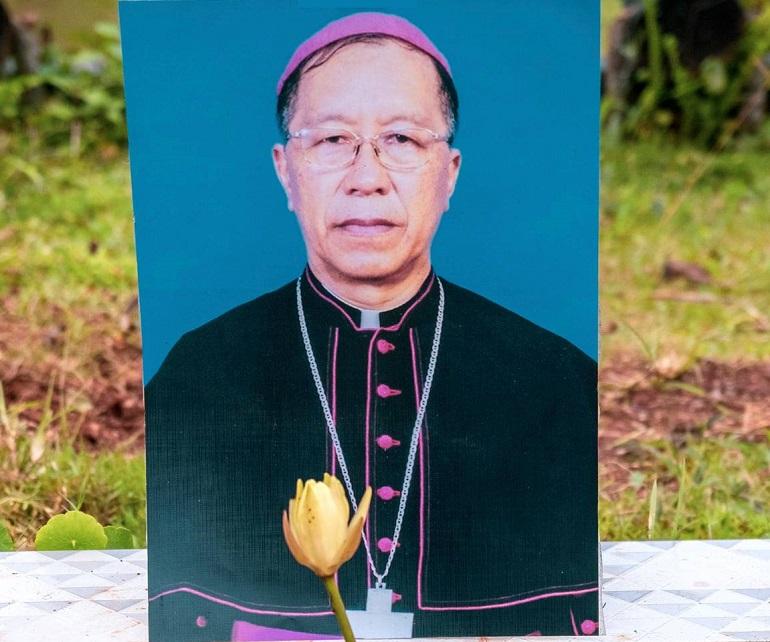 Archbishop Emeritus Matthias U Shwe of the Diocese of Taunggyi in Myanmar died on August 12 in the town of Taunggyi in Shan state. He was 78.
The archbishop was the founder of the Congregation of Zetaman Sisters of the Little Flower and a co-founder of the Congregation of the Little Way for priests.
He was also speaker of Kayan Literature and Culture Committee in Phe Khone. He was known for his translations of hymns, prayers, the Bible, and the history of the Catholic Church into the Kayan language.
Archbishop U Shwe organized the Lay Zetaman of Evangelization in 1987 with the intention of promoting the education and health of people in rural areas. He founded the Community of the Zetaman Sisters of the Little Flower on May 20, 1995. 
One of the nuns in the congregation described the late prelate as a "caretaker of the environment" because he was fond of planting. "He used to tell people to take care of the environment," said the nun.
Archbishop U Shwe was born on Dec. 10, 1943. He was ordained priest on April 12, 1969.
He was an assistant priest of Han O's parish from 1969 to 1971 and rector of the Catechists' Institute of Taunggyi archdiocese from 1971 to 1973.
He served as professor in the Institute of Theology in Yangon from 1973 to 1975, spiritual director in the same institute from 1975 to 1977, and a rector of the institute from 1977 to 1980.
He was ordained Auxiliary Bishop of Taunggyi diocese in Loikaw on Dec. 13, 1980. 
He was elected chairperson for the Episcopal Commission for Laity in 1987 and was appointed bishop of Taunggyi on August 12, 1990. He was named archbishop on August 30, 1998. He retired on April 12, 2015. - Raymond Kyaw Aung / RVA News