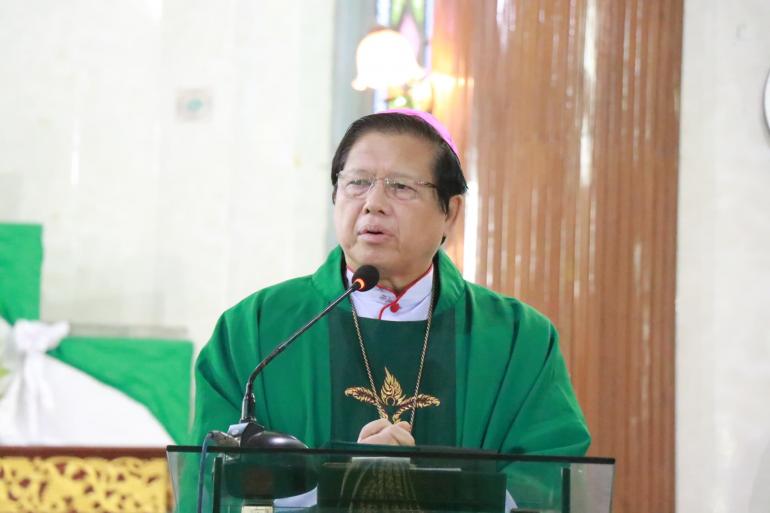 The Catholic bishop of the Diocese of Pathein in Myanmar warned the faithful against the new surge of COVID-19 cases in the country.
"We need to seriously take care of ourselves so that the third wave of COVID-19 may not spread," said Bishop John Hsane Hgyi of Pathein in Myanmar.
"The rate of infection cases is rising up and the death toll has risen," noted the bishop, adding that people seemed to have become careless.
"The third-wave of COVID-19 is very terrible and more severe than the second one," he said.
He said the growing number of COVID-19 cases "is becoming a heavy-hearted matter."
The prelate called on all priests, religious brothers, nuns, catechists, and the elders to remind parishioners to take care and follow health protocols.
"It is crucial to observe social distancing," he said.
On Thursday, Myanmar reported 1,580 new COVID-19 cases. 
This marks the highest daily count since November 2020, bringing the country total to 157,277 cases with 3,334 deaths. - Raymond Kyaw Aung / RVA News