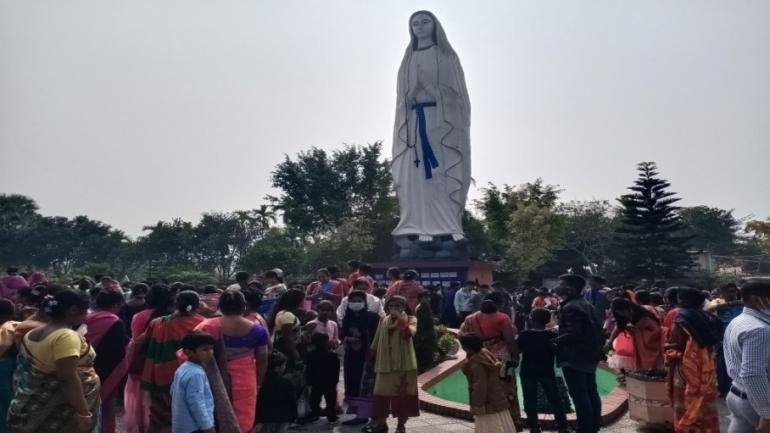 Catholic faithful in the Our Lady of Lourdes Church in Bonpara in northwestern Bangladesh joined Pope Francis in the recitation of the Holy Rosary for an end to the coronavirus pandemic.
The pontiff has earlier urged Catholics around the world to join in the praying of the Holy Rosary during the month of May for an end to the global health crisis.
"Mother Mary is the patron saint of our parish," said Father Bikash Rebeiro, parish priest of the Our Lady of Lourdes Church in Bonpara.
"We pray to Mother Mary to protect us from danger and for a safe world. She is our model of holiness, simplicity, and obedience," said the priest.
A parishioner identified only as Margaret said she prayed to the Virgin Mary for her daughter who was sick and she was "totally cured."
"I believe that the God Lord grant my prayer through Mother Mary," said the woman.
Since May 1, parishioners prayed the Holy Rosary in their respective villages, said the parish priest.
The parish in Bonpara has a population of about 4,000 Catholics in seven villages. – Nikhil Gomez/RVA News