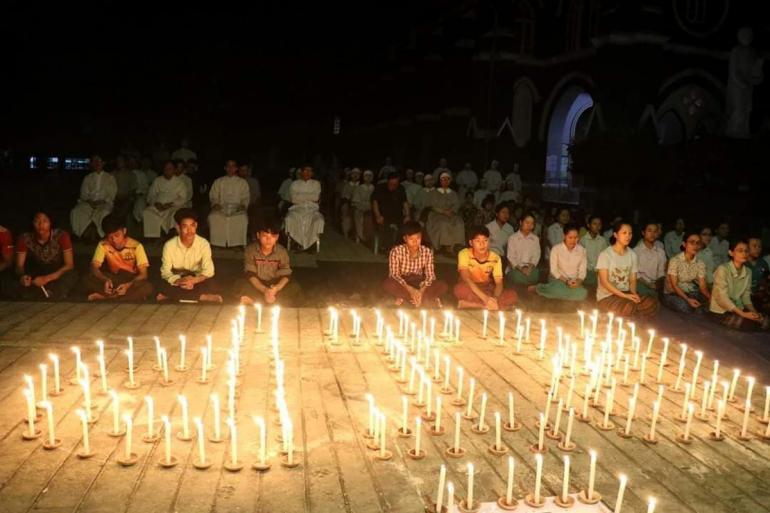 Catholic Church leaders in Myanmar appealed for a "humanitarian corridor" in the country's conflict zones as violence continues to rage in many parts of the country this week.
"We plead with all kindly to allow the humanitarian corridor to reach out to the starving masses wherever they are," read the bishops' statement released late on Friday evening.
The Church leaders noted that "thousand of our people especially the old and the children are starving in the jungles."
"These are our citizens and they have basic right to food and safety," read the statement signed by the country's bishops.
They said the appeal "is made on humanitarian grounds," adding that they are "not politicians" but "faith leaders, accompanying our people in their journey towards human dignity."
They said that starving innocent people "is the most heart wrenching experience."
"Kindly observe the international norms of sanctuary in war times," read the statement, adding that churches, pagodas, monasteries, mosques, temples including schools and hospitals are recognized as neutral places of refuge during conflict.
"We appeal that these places are not to be attacked and the people who seek refuge should be protected," it added.
The bishops also called on the Catholic faithful to launch "a period of intense prayer, seeking compassion in the hearts of all and peace to this nation."
Dioceses are called to offer Daily Mass for peace and reconciliation; to offer prayers; schedule an adoration hour daily; pray the Holy Rosary; and "work for durable peace."
"We need to invest in peace. Nobody has won a war in this country. It is our duty to work towards peace," read the bishops' statement. - LiCAS.news