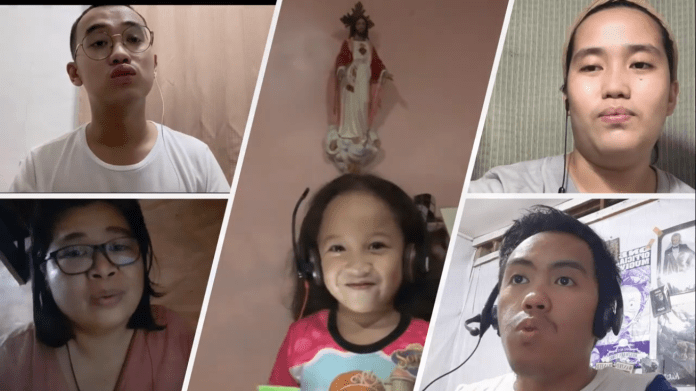 A church-based choir in the central Philippines has released an online cover version of a church classic to remind people to remain calm amid the coronavirus pandemic.
In a social media post, the Celestial Voices Chorale sang their interpretation of Filipino church classic "Huwag Kang Mangamba (Don't worry)."
Recorded in their respective homes and offices by the choir members, the song reflected how Filipinos are coping with the effects of the lockdown due to the pandemic.
Choir conductor Nathaniel Familiar, who is based in the province of Bohol, came up with the idea after watching "virtual performances" dedicated to medical front-liners.
"The group felt that we also need to do our part in inspiring others and uplifting their spirits in these times," Familiar told LiCAS.news.
The song has been a group favorite since it started 16 years ago as an offshoot of a university-based choir in the city of Cebu.
Familiar said the song was the choice of everyone.
"It is timely and relevant at this time. It's a promise from God (through the Prophet Isaiah)," he said.
"During these times of uncertainty, people need some assurance in one way or another, and the best assurance is from God Himself," he added.
Visit LiCAS.news Philippines for more stories