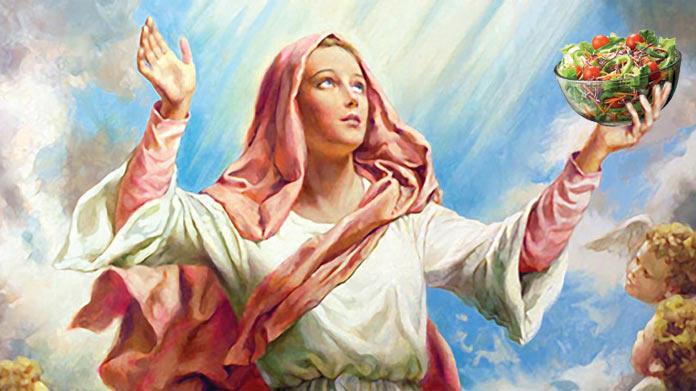 September 8 is a special day for Catholics. It is the feast of the Birth of the Blessed Virgin Mary. 
I have fun memories of today's celebration.
When I saw on Facebook the photos of people celebrating the Feast of the Nativity of the Blessed Virgin Mary in 2015, I feel sad. It has been two years already that celebrations are not held because of the pandemic.
Social media posts remind me of celebrations in the past. 
I was an assistant in the Cathedral parish of the Diocese of Pathein for two years. Every year, the parishioners would have Novena Masses for the Blessed Virgin Mary. I was amazed how the church was always full of people during the nine days of prayers.
Priests who lived in the cathedral compound and in the neighboring parishes would celebrate the Masses. It was interesting because every day, men and women religious would take turn delivering the homily.
Before the Mass, the aspirants of the Sisters of St. Francis Xavier would lead the recitation of the Holy Rosary.
Every day during Mass, young people, seminarians, pre-postulants, aspirants, and novices would sing in the choir. 
During the feast day came, all the faithful would gather outside the cathedral, holding their rosaries while waiting for the religious procession to start.
The image of Mama Mary would be carried by members of the Legion of Mary. Other religious images would be carried by seminarians and young people. The bishop would hold the Blessed Sacrament in the monstrance.
People pray the rosary while they walk during the procession that goes around the city of Pathein. Although the month of September falls under the rainy season, there would be no rain during the procession.
The celebration of the birthday of Mama Mary would end with the celebration of the Holy Mass presided by the bishop. After the Mass, the bishop would bless loaves of bread that would later be distributed to the people who believe that eating it would give them good health.
All these celebrations, however, are of the past. There were no more celebrations since last year due to the pandemic. People attend Mass only online. But the pandemic did not hinder the faithful from their devotion to the Blessed Virgin Mary. - Raymond Kyaw Aung / RVA News