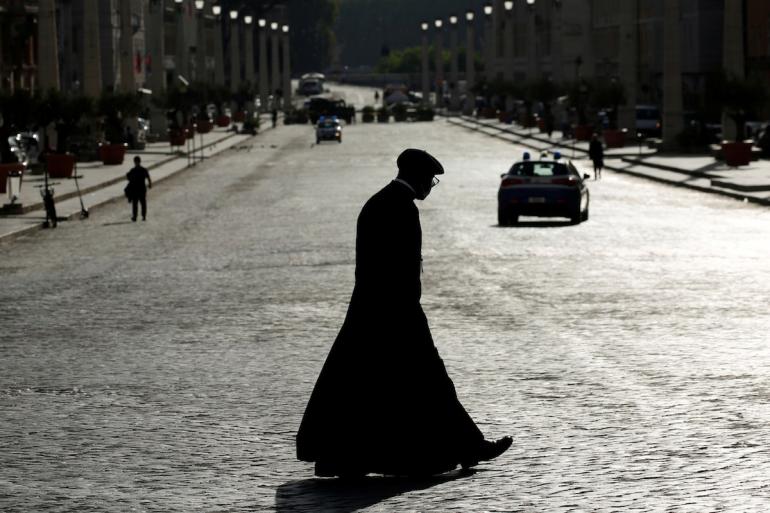 In 2020, Pope Francis has confronted financial scandals in the Vatican and the abuse of minors and vulnerable persons by clergy, which he described as the triple abuse of power, conscience, and sex.
Continuing the effort he began in 2013 to ensure honesty, transparency and accountability in all Vatican finances, Pope Francis instructed the Vatican's magistrates to investigate and prosecute every illegal operation in this field and to follow wherever the evidence takes them. 
In 2020, this led to an international investigation into the controversial investment by the Secretariat of State for the multi-million-dollar purchase of a prime property at 60 Sloane Avenue, London, that lost the Vatican millions of dollars. 
The investigation began with the suspension of five Vatican employees and caused Pope Francis to remove Cardinal Angelo Becciu, his former chief-of-staff, from his post as prefect of the Congregation for the Causes of Saints, and to deprive him of his rights as cardinal. 
Pope Francis approved new legislation on June 1, 2020, that addressed the awarding of contracts in the Vatican. 
On November 5, he took away the Secretariat of State's power to manage and administer Vatican funds and real estate assets. Both measures were aimed at preventing a repetition of the corruption and scandal of recent decades. 
In December, he approved the new statute of the Vatican's Supervisory and Financial Information Authority to ensure "transparency and strengthening of controls in the economic-financial field."
Clergy sex abuse
Since his election, Pope Francis has also sought to combat what may be called a pandemic within the church: the abuse of minors and vulnerable persons by priests, bishops and cardinals. It is still a work in progress. 
In 2020, facing down strong internal opposition in the Vatican, including from cardinals, Pope Francis ordered the publication of the "McCarrick Report," a thorough investigation into the rise and fall of former cardinal Theodore McCarrick. It was released on Nov. 10, as requested by the US bishops.
In recent months, Pope Francis has begun to confront a wave of revelations that disclose both historical and more recent abuse and cover-up in the Catholic Church in Poland. He has ordered investigations, removed some bishops from their dioceses and sanctioned the elderly cardinal Henryk Roman Gulbinowicz.
Allegations also arose that Cardinal Stanislaw Dziwisz, the secretary of Pope John Paul II, covered up abuse, and the president of the Polish bishops' conference has asked Pope Francis to order an investigation into these allegations to clear the cardinal's name. - compiled by Saw Hubert