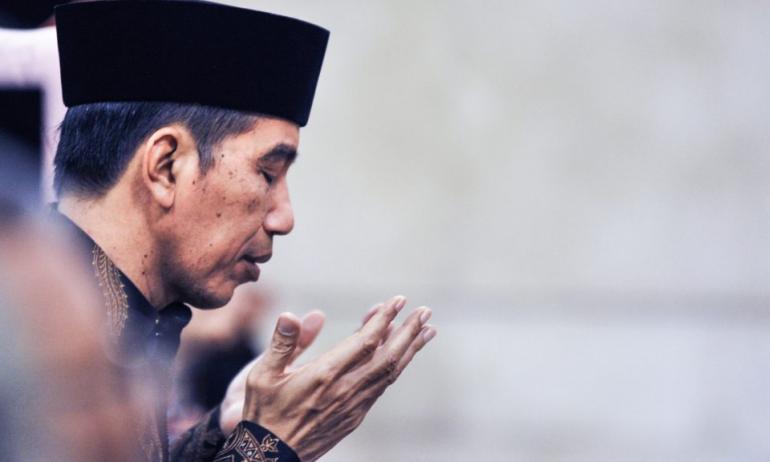 President Joko "Jokowi" Widodo called on all people of faith to pray for humanity as part of efforts to ease the struggle against COVID-19 and join a global spiritual movement.
Jokowi urged Indonesians during a speech for nationwide interfaith prayers on Thursday to stay optimistic and "pray endlessly", on top of other efforts to overcome the disease.
"Let's bow our heads together and humble ourselves as we ask the Almighty and the Most Merciful God to give us the patience to gracefully accept this disaster and be given strength so that we can all survive and pass [God's] trials," Jokowi said.
Jakarta Post reported that Six religious led the prayers.
Vice President Ma'ruf Amin, House of Representatives Speaker Puan Maharani and Coordinating Maritime Affairs and Investment Minister Luhut Pandjaitan were also present during the event.
The Religious Affairs Ministry also raised money for donations at the end of the prayer to help citizens affected by COVID-19.