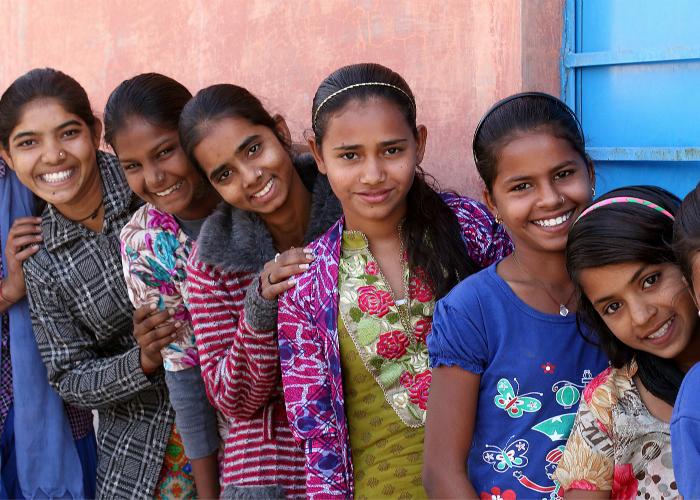 Today is the International Day of the Girl Child. It has been celebrated every year on October 11 since 2012.
On Dec. 19, 2011, the United Nations General Assembly adopted Resolution 66/170 to declare October 11 as the International Day of the Girl Child to recognize girls' rights and the unique challenges girls face around the world.
The International Day of the Girl Child focuses attention on the need to address the challenges girls face and to promote girls' empowerment and the fulfillment of their human rights.
Adolescent girls have the right to a safe, educated, and healthy life, not only during these critical formative years but also as they mature into women. 
If effectively supported during the adolescent years, girls have the potential to change the world — both as empowered girls of today and as tomorrow's workers, mothers, entrepreneurs, mentors, household heads, and political leaders.
In recent years, girls are breaking boundaries and barriers posed by stereotypes and exclusion, including those directed at children with disabilities and those living in marginalized communities.
As entrepreneurs, innovators, and initiators of global movements, girls are creating a world that is relevant for them and future generations.
The 2030 Agenda for Sustainable Development and its 17 Sustainable Development Goals adopted by world leaders in 2015 embody a roadmap for the progress that is sustainable.
Achieving gender equality and women's empowerment is integral to each of the 17 goals. 
Only by ensuring the rights of women and girls across all the goals will we get justice and inclusion, economies that work for all, and a sustainable and shared environment.
During the Fourth World Conference on Women in Beijing, China, in 1995, some 30,000 women and men from nearly 200 countries recognized the rights of women and girls.
The conference adopted the Beijing Declaration and Platform for Action, the most comprehensive policy agenda for the empowerment of women.
In the years following, women pressed this agenda forward, leading global movements on issues ranging from sexual and reproductive health rights to equal pay.
More girls were attending and completing school, fewer were getting married or becoming mothers, children were gaining skills they needed to excel in the future world of work.