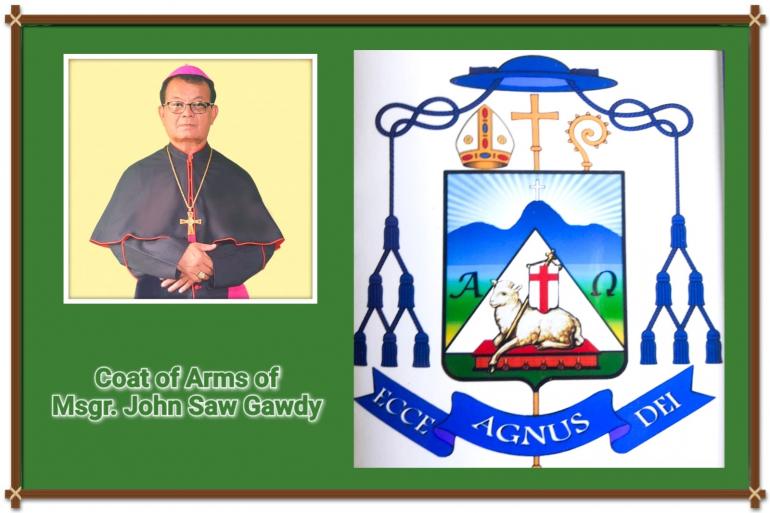 The episcopal ordination of Monsignor John Saw Gawdy in Myanmar's Diocese of Taung Ngu will be held on November 29 in simple ceremonies due to health restrictions brought by the pandemic.
The guidelines issued by the Ministry of Health and Sport allow only up to 30 people to gather.
In a letter issued on November 18, Bishop Isaac Danu of Taung Ngu gave thanks to those who prayed and donated money for the episcopal ordination.
"I thank those who support us with donations of prayers and finance for the upcoming episcopal ordination to be successful," he said.
Bishop Danu invited all the faithful to attend the episcopal ordination through live streaming on the official social media sites of the Office of Social Communication of the Catholic Bishops' Conference of Myanmar and John Paul II's Facebook.
"All the faithful are specially requested to watch and pray through Facebook live streaming in their respective places," said the prelate.
He also announced the postponement of the celebration of the Golden Jubilee of St. Paul's Minor Seminary and the celebration to honor the newly ordained bishop.
Monsignor John Saw Gawdy was born on October 21, 1955, at Alel Ahunt Chaung village in Leiktho Township. His parents were U Vincent and Daw Gracia.
He attended primary school at Alel Ahunt Chaung village, and Middle and High School in Leiktho Town. He earned his Bachelor of Arts degree with the major subject in history at the University of Yangon.
He was ordained priest on April 9, 1983. He did further studies from 1990 to 1993 and holds a Master's Degree from the Pontifical College Josephinum Columbus, Ohio, in the United States.
He was appointed to the Leiktho Oukpho catechists' Institute from 1983 to 1984, at the Institute of Philosophy from 1984 to 1990, as parish priest in Leiktho from 1993 to 1997, as rector in St. Paul's Minor Seminary from 1997 to 2007, and as representative for the diocesan general affairs from 2007 to 2016.
He served as a professor in the Institute of Theology in Loikaw State from 2017 to 2020. His current positions are member of the College of Consultor, Presbyterial Council, and Financial Council of the diocese.